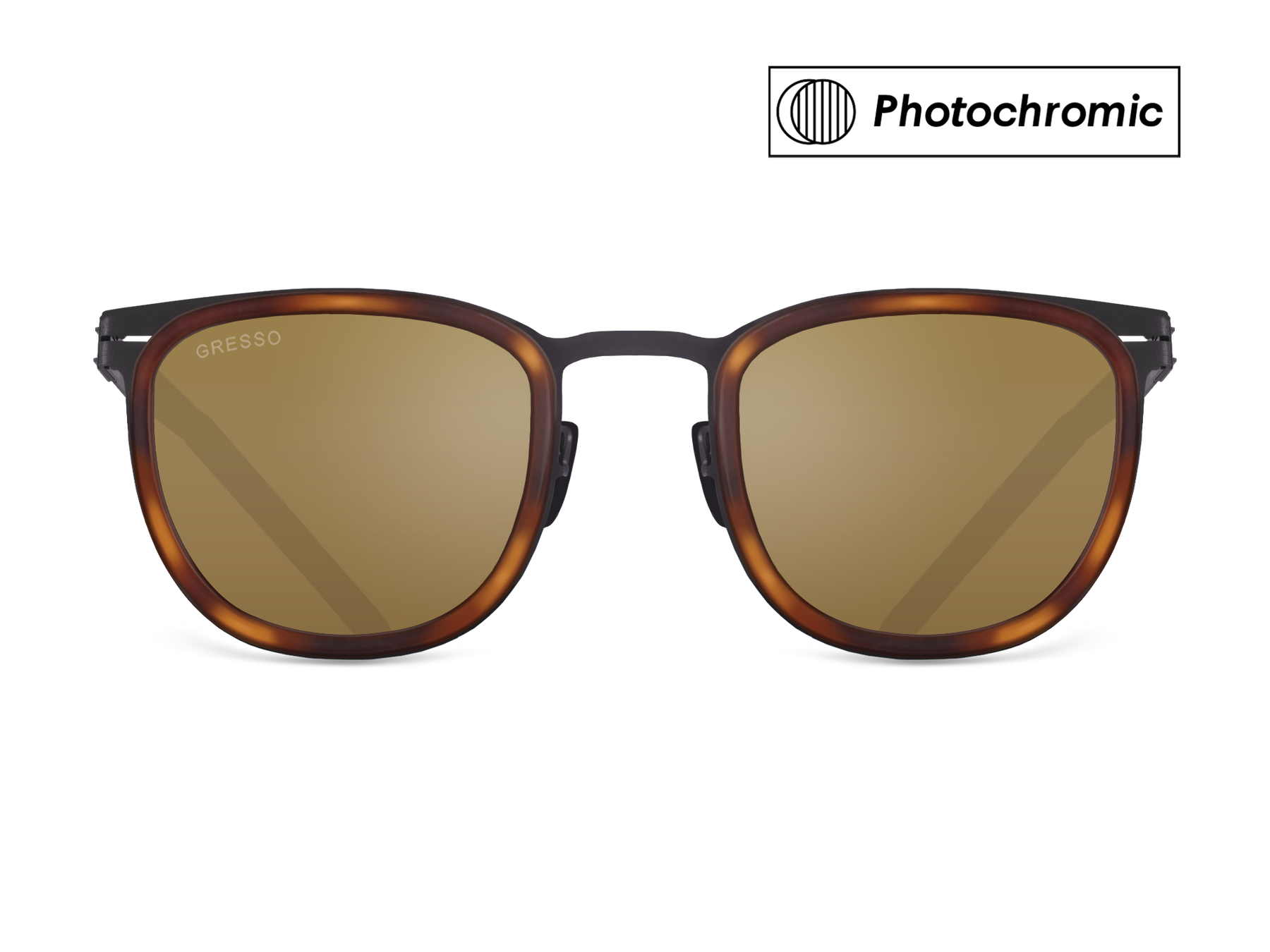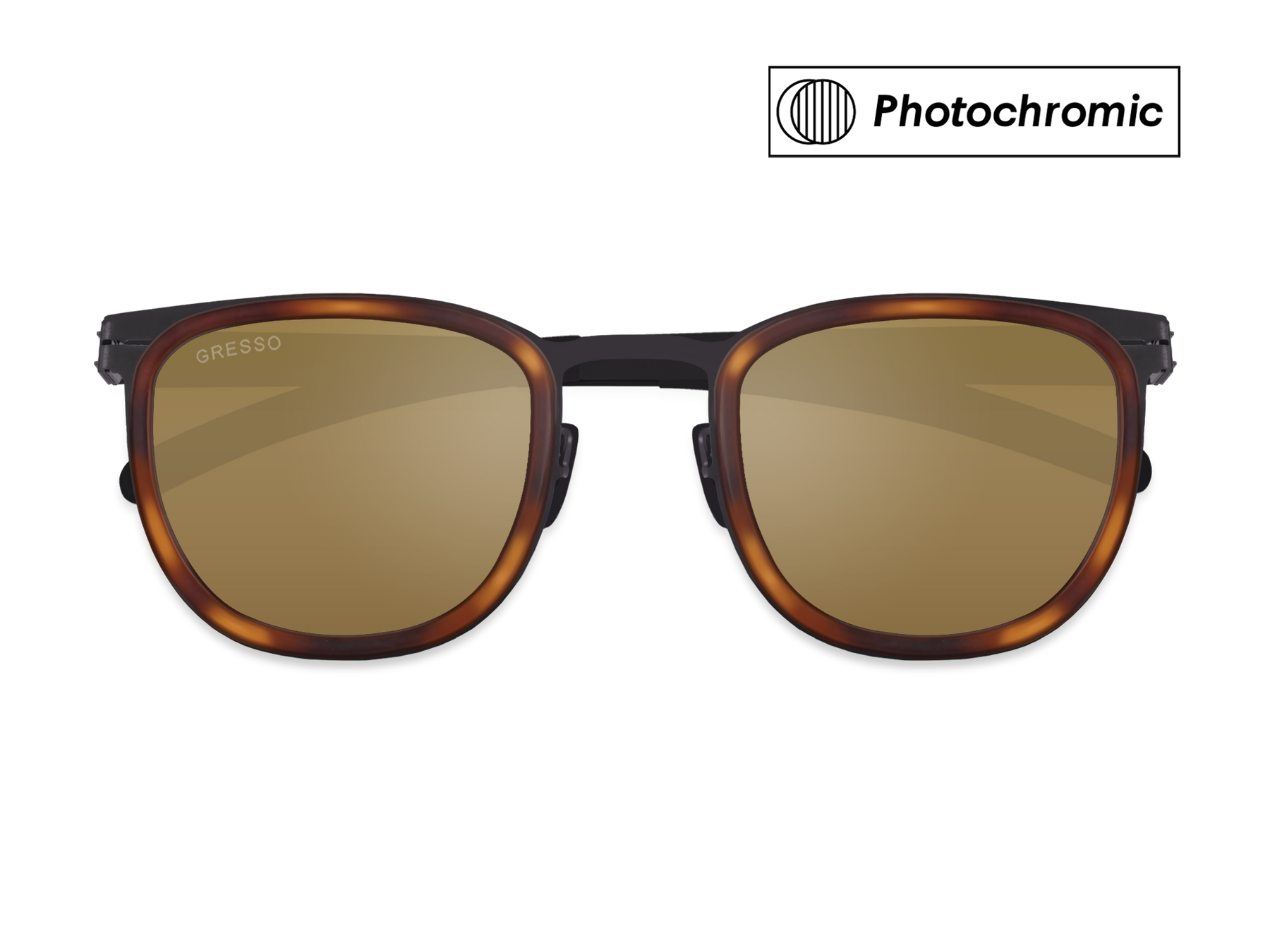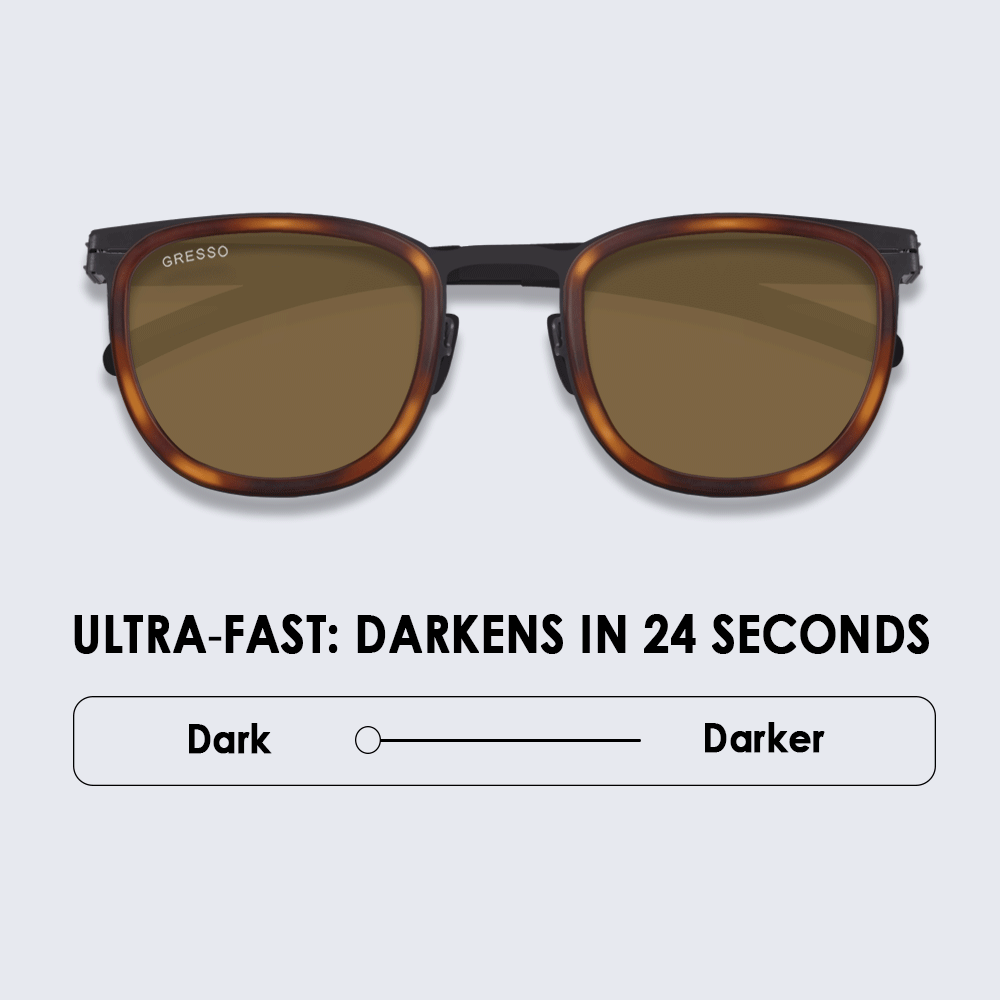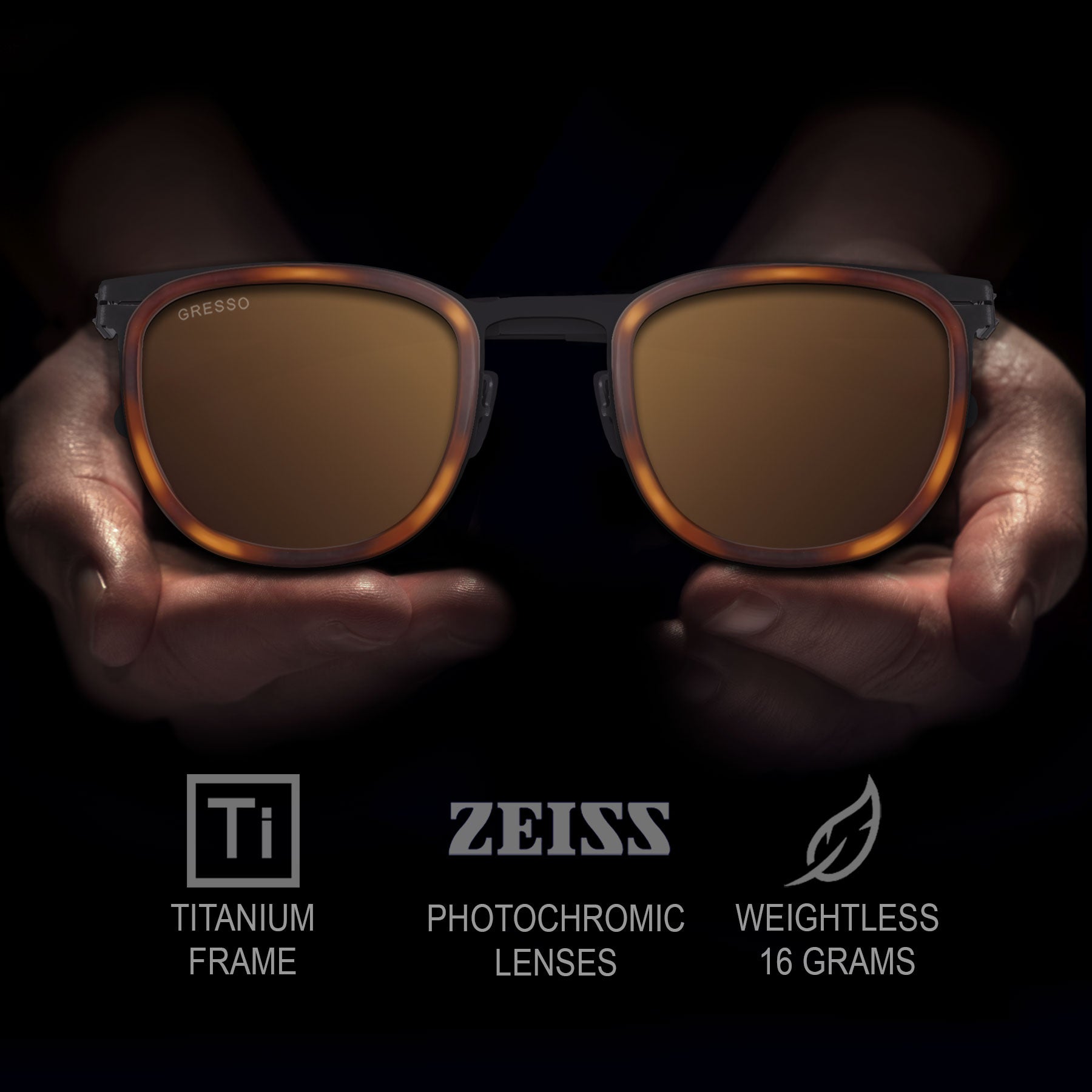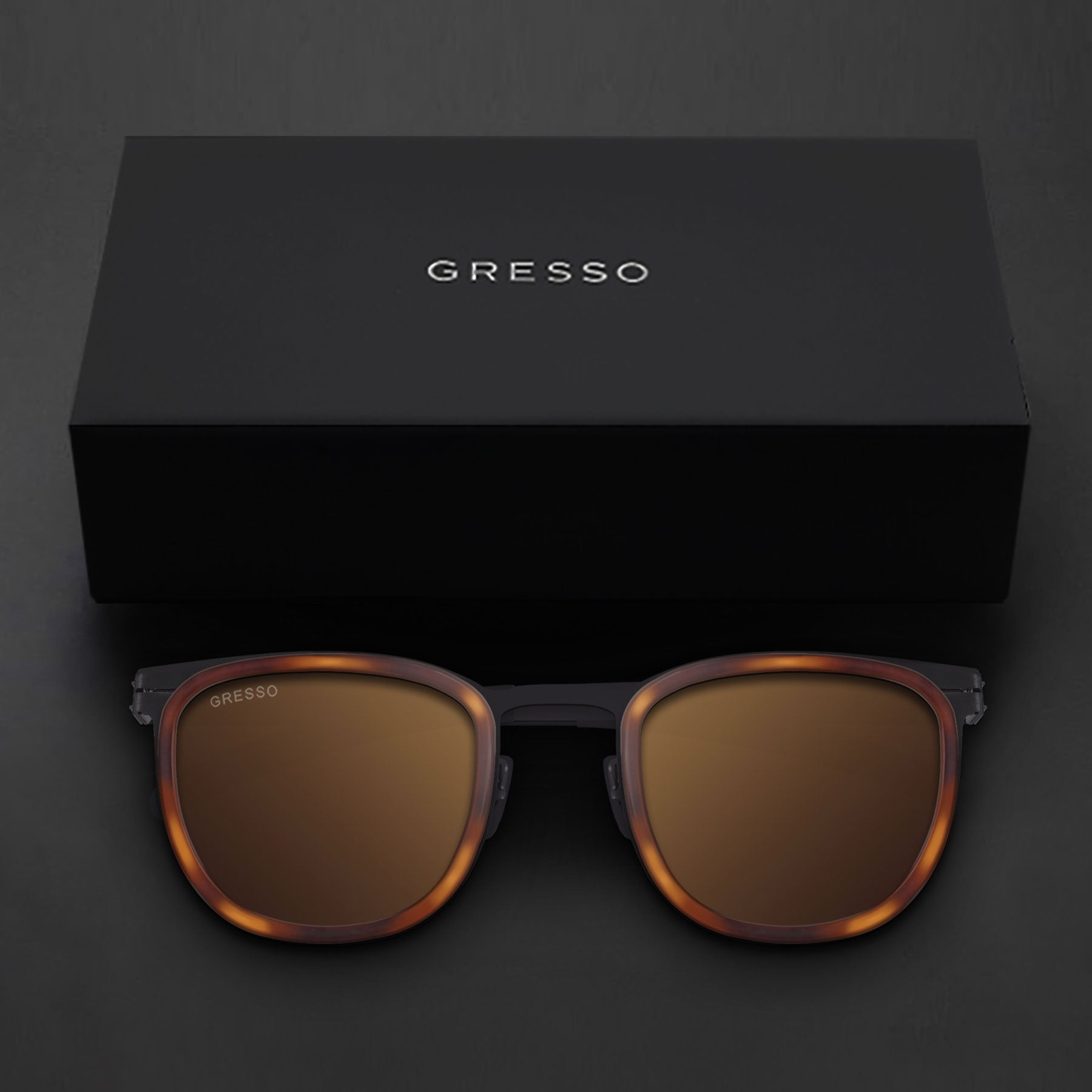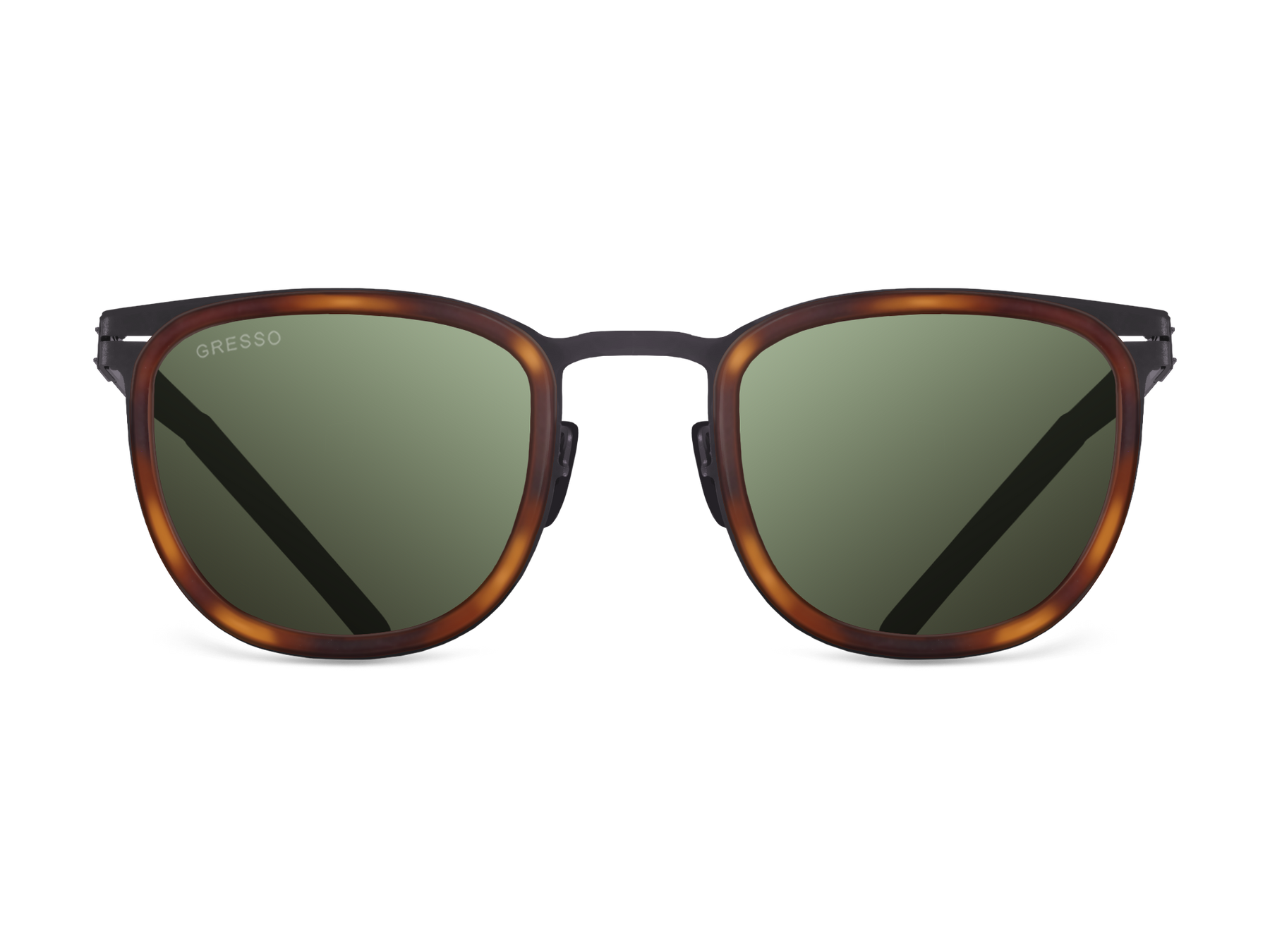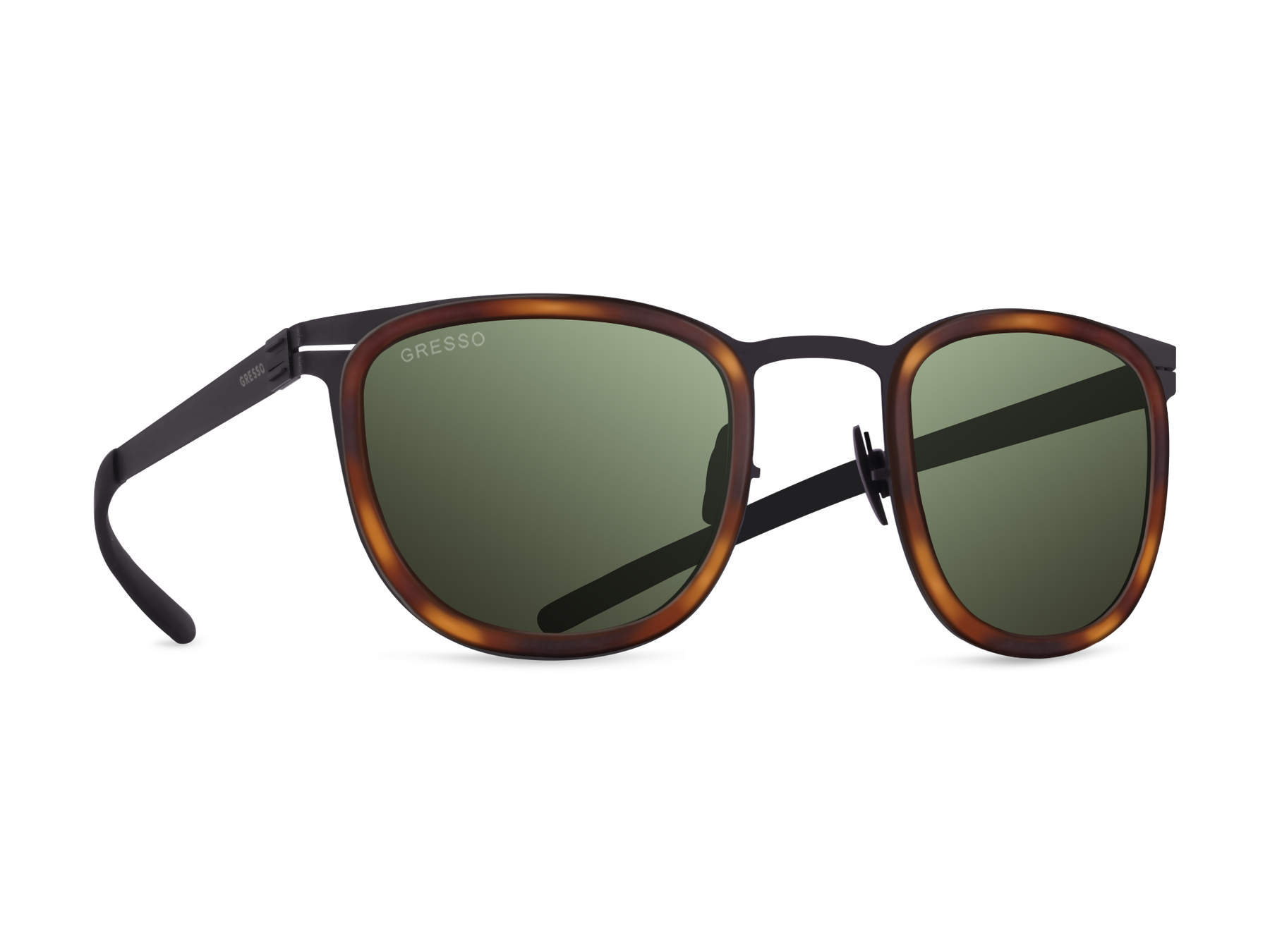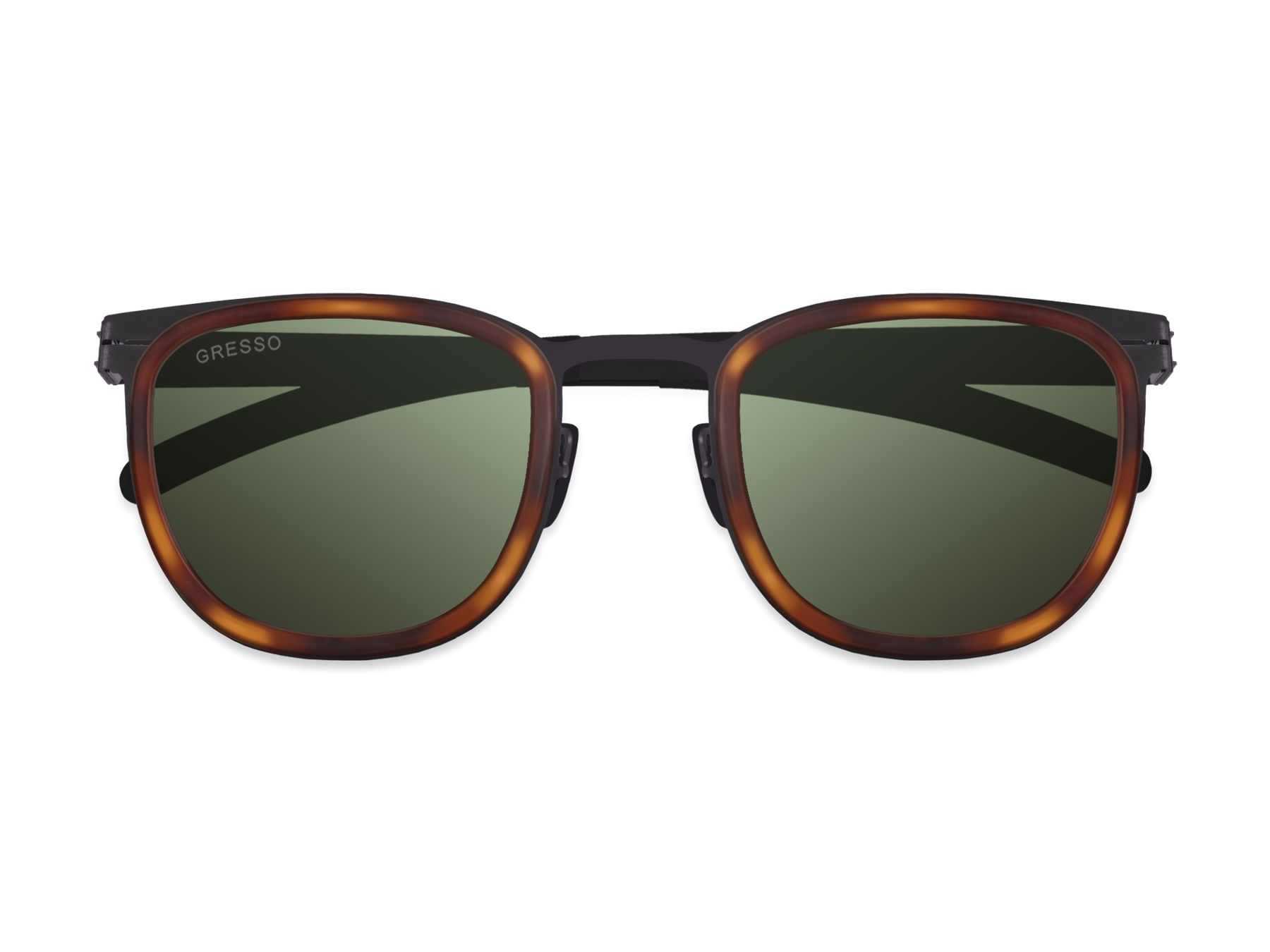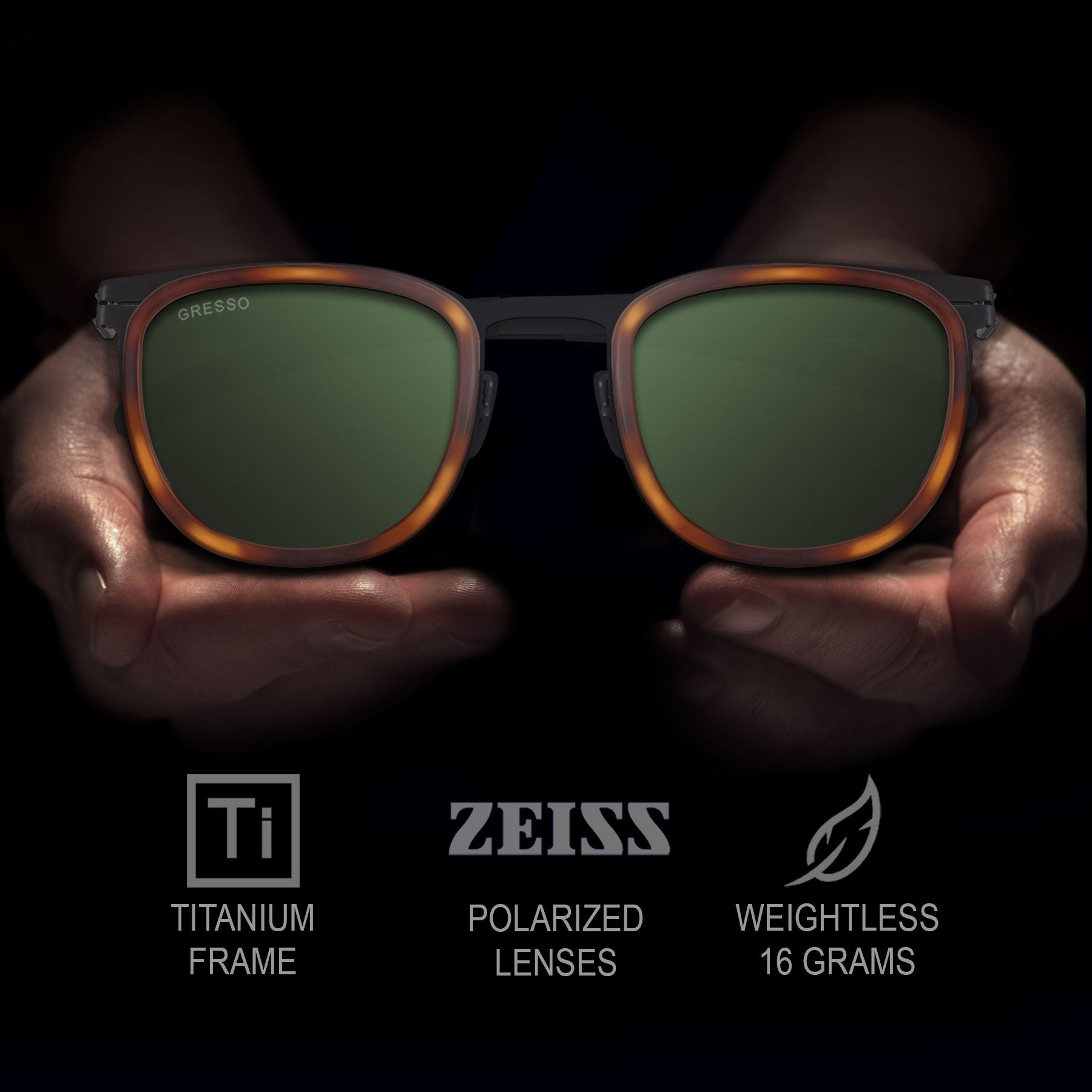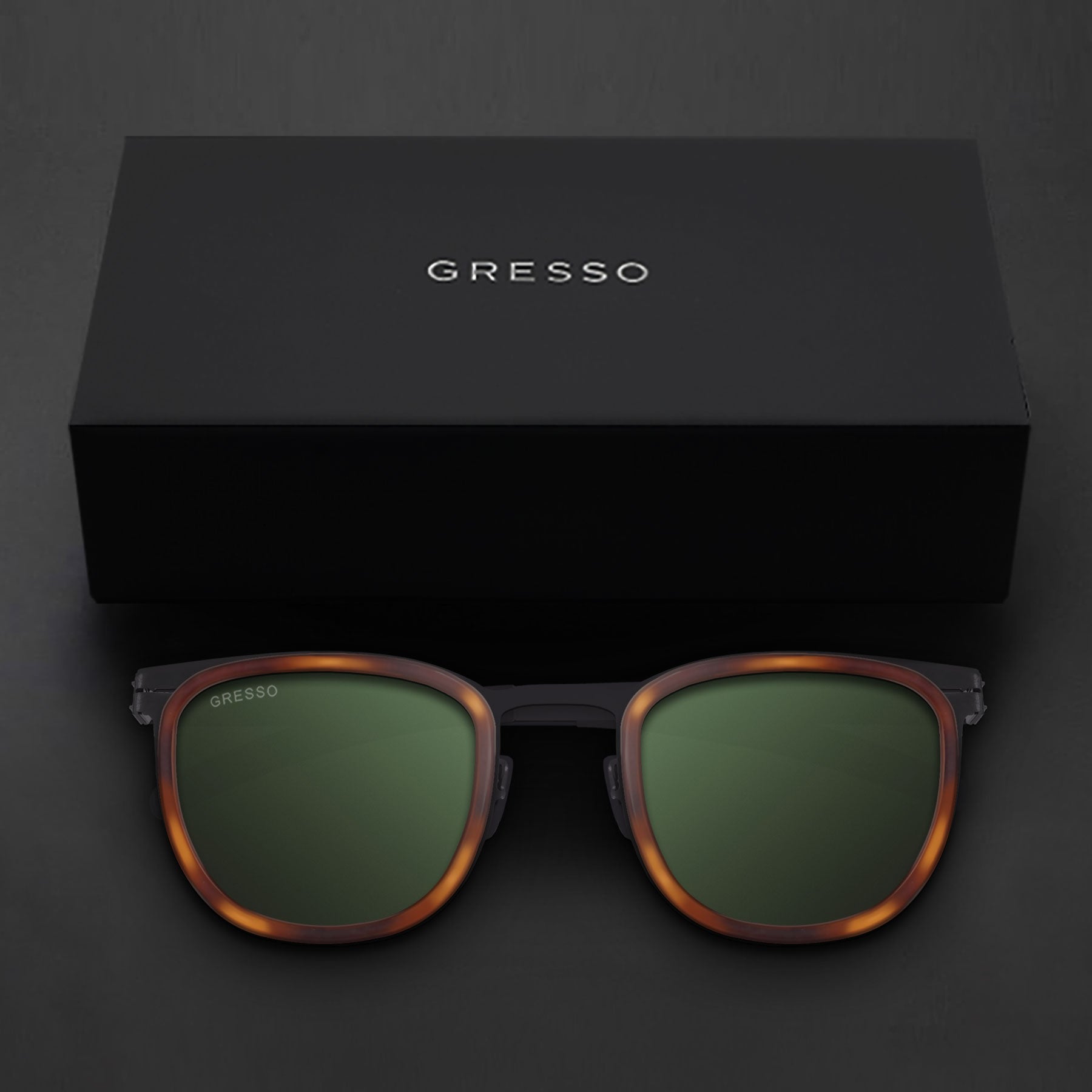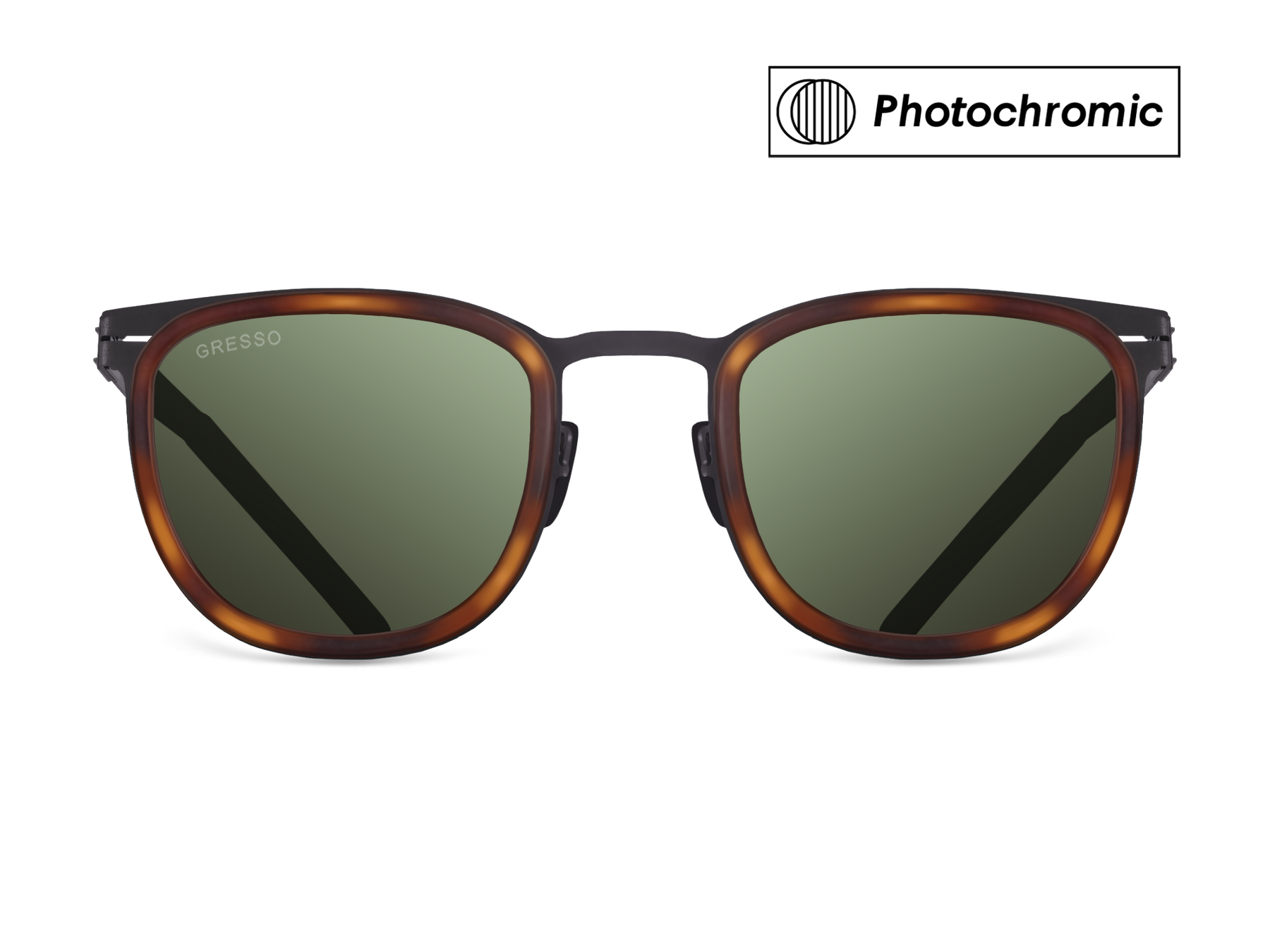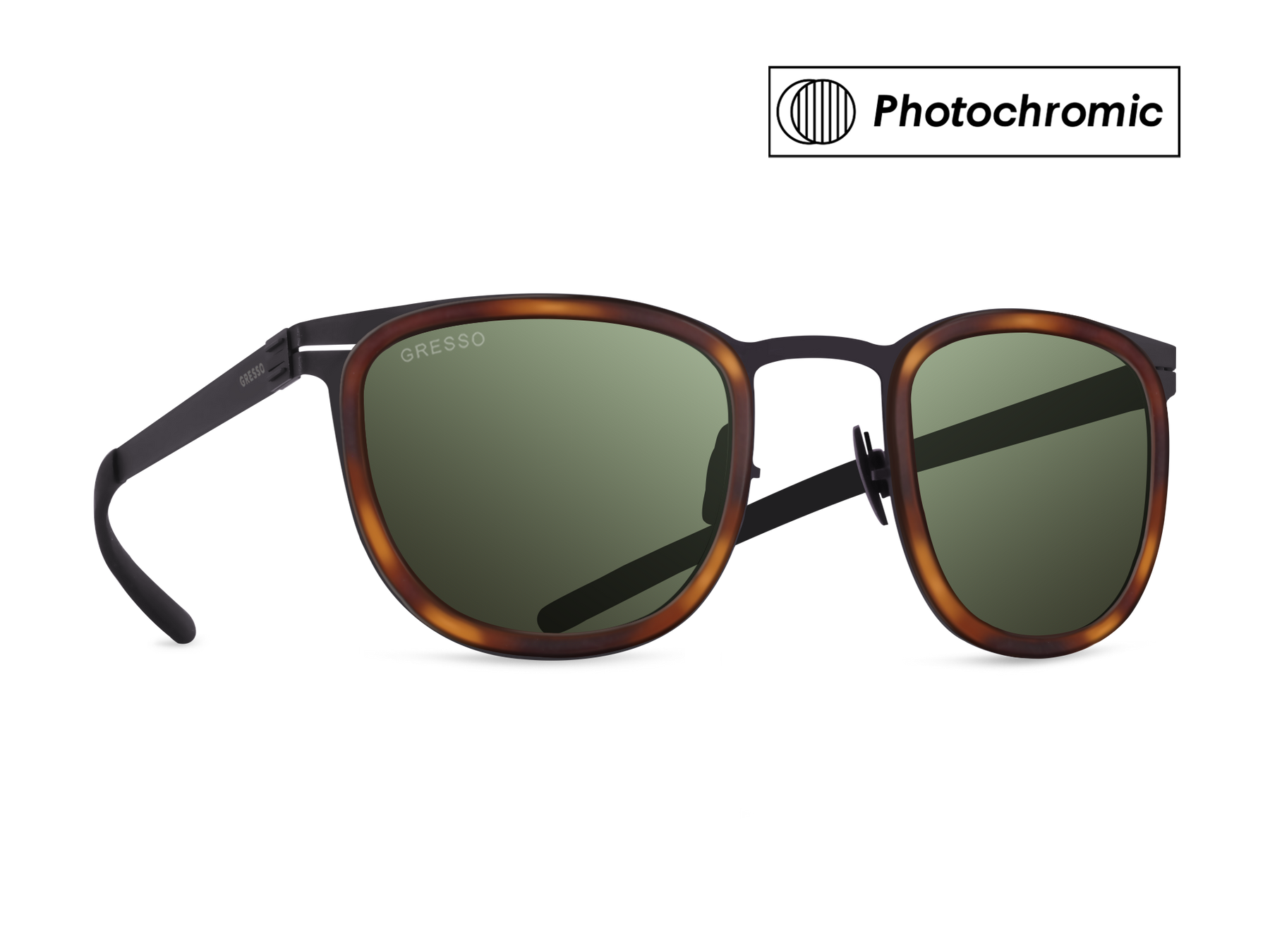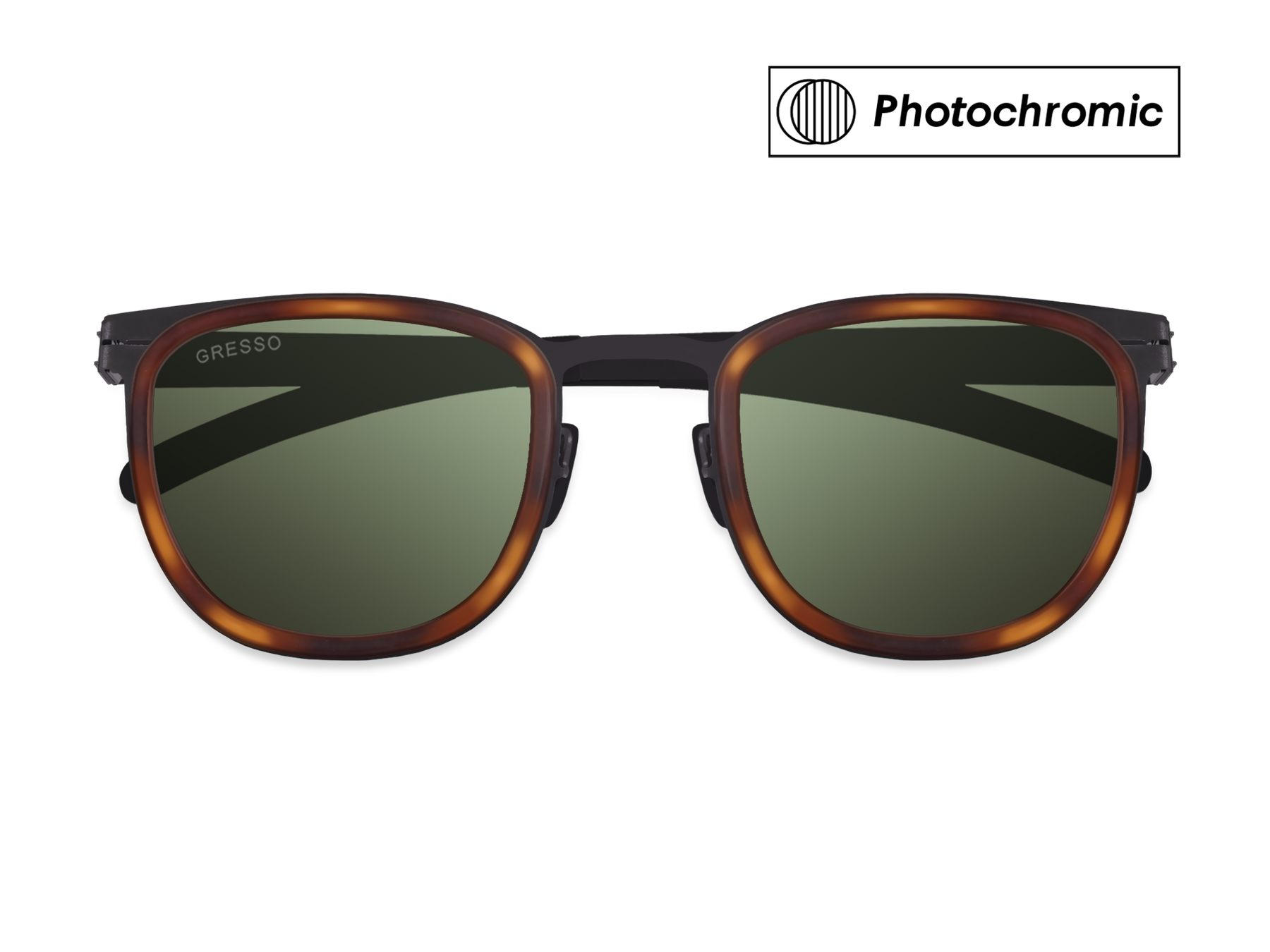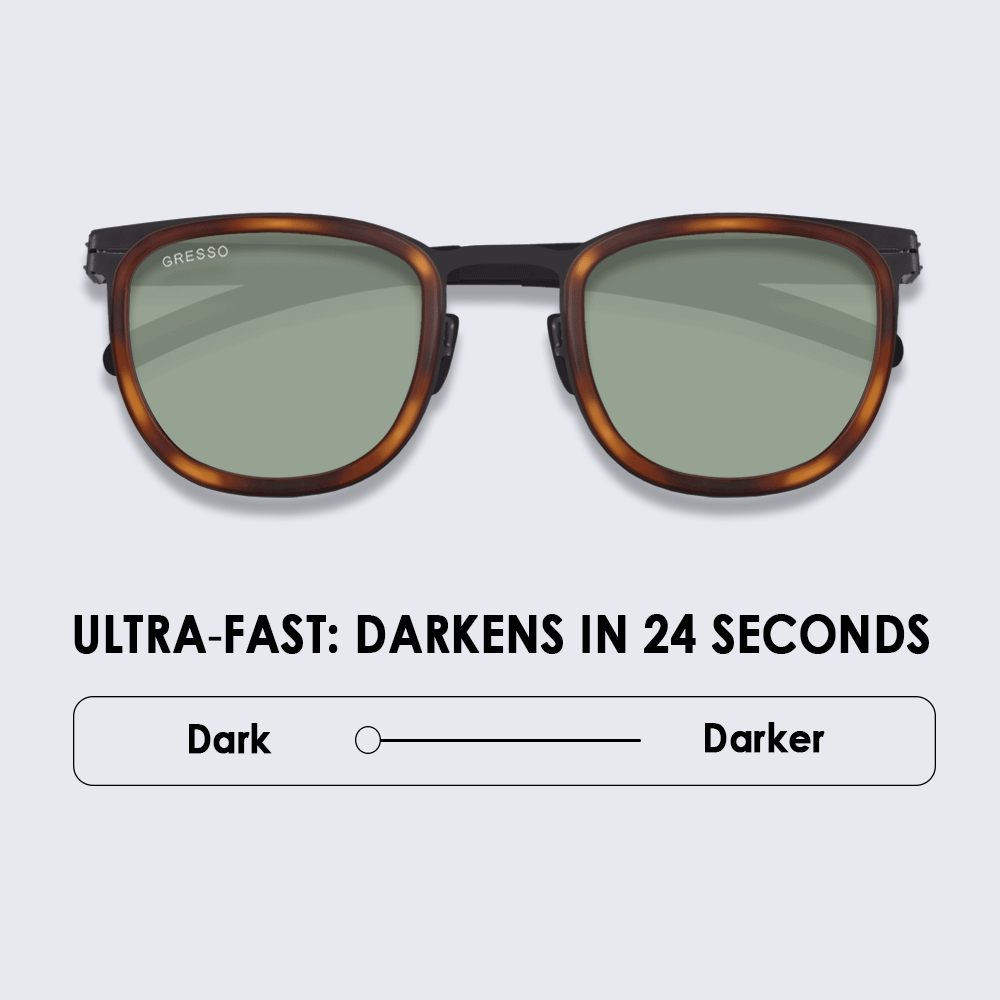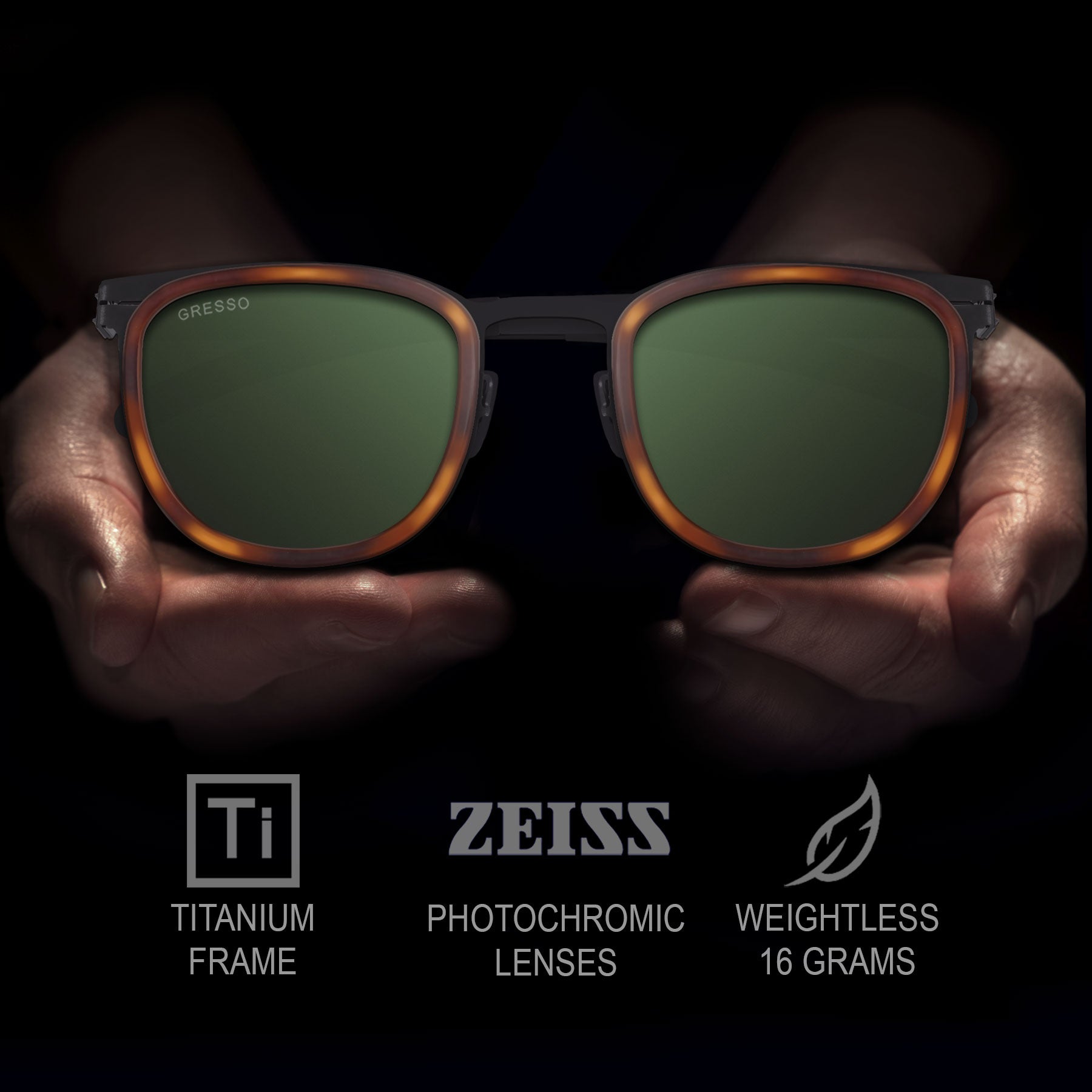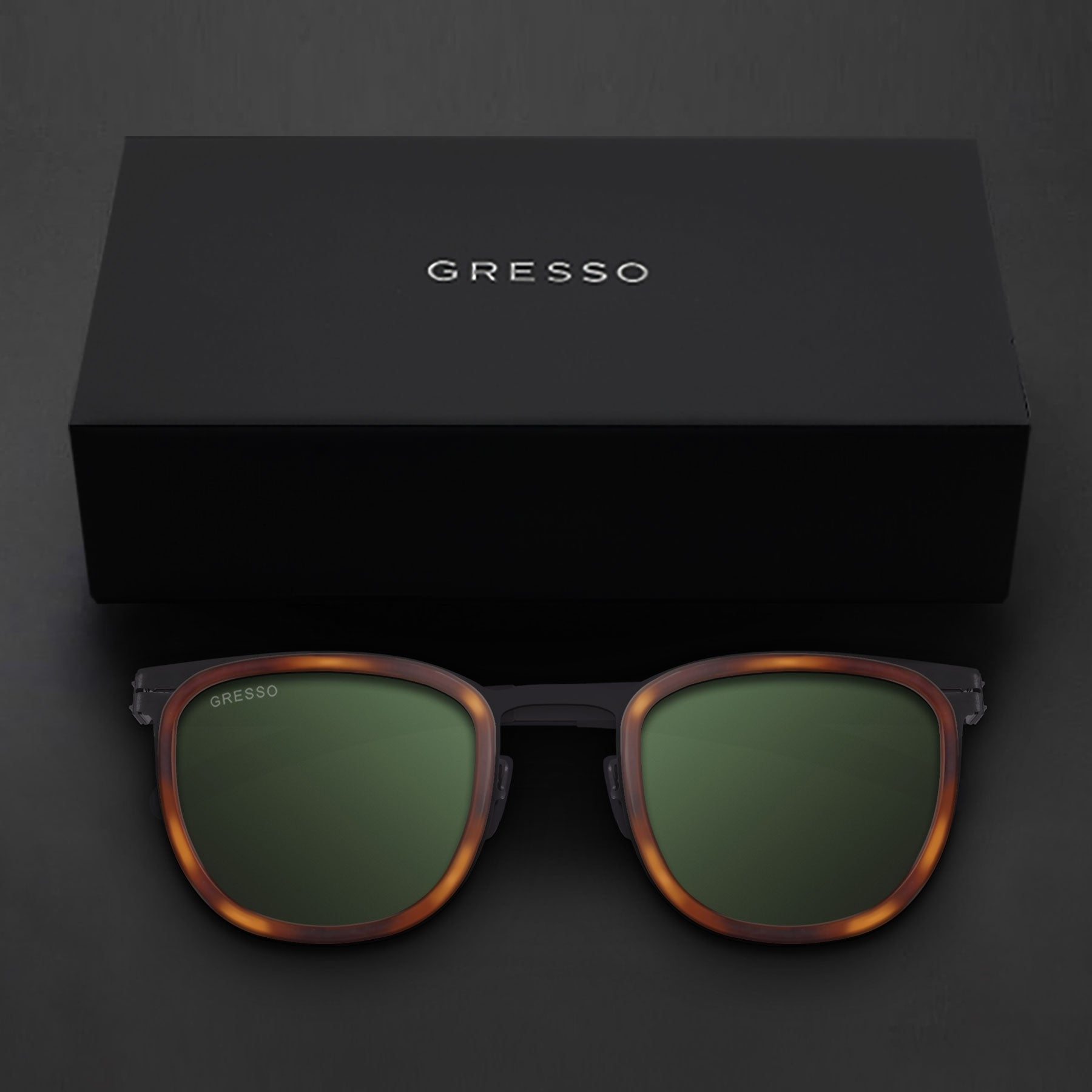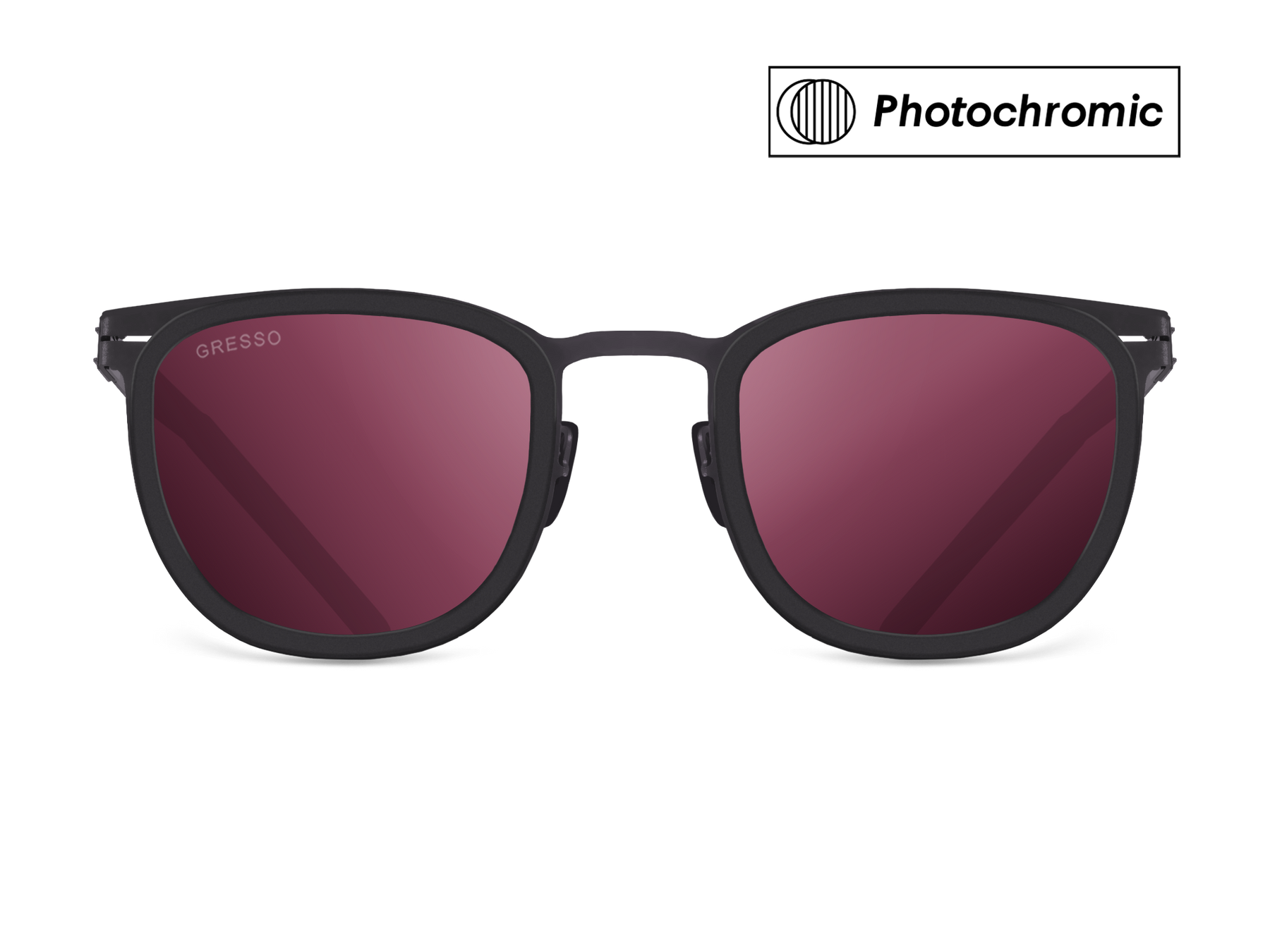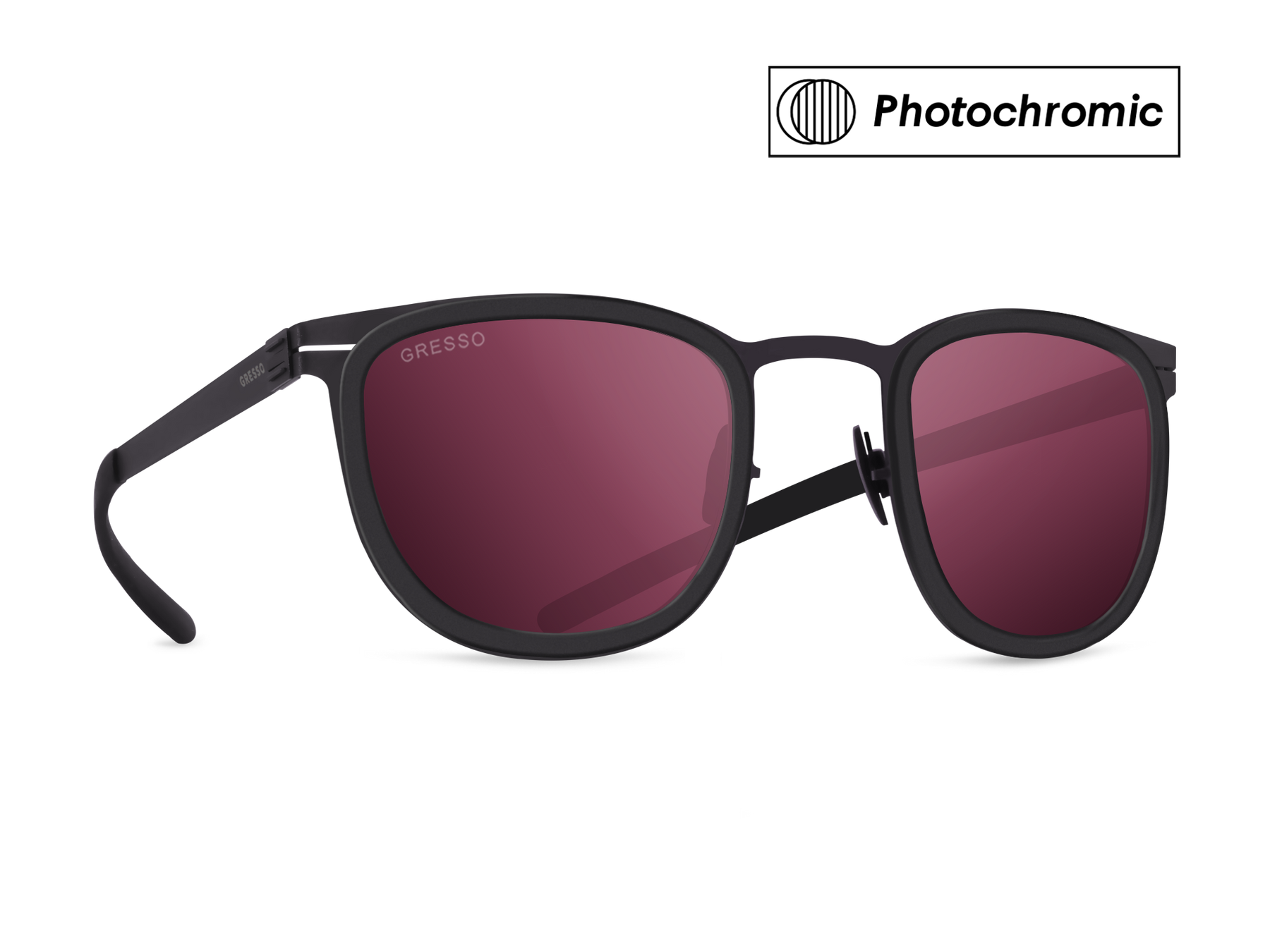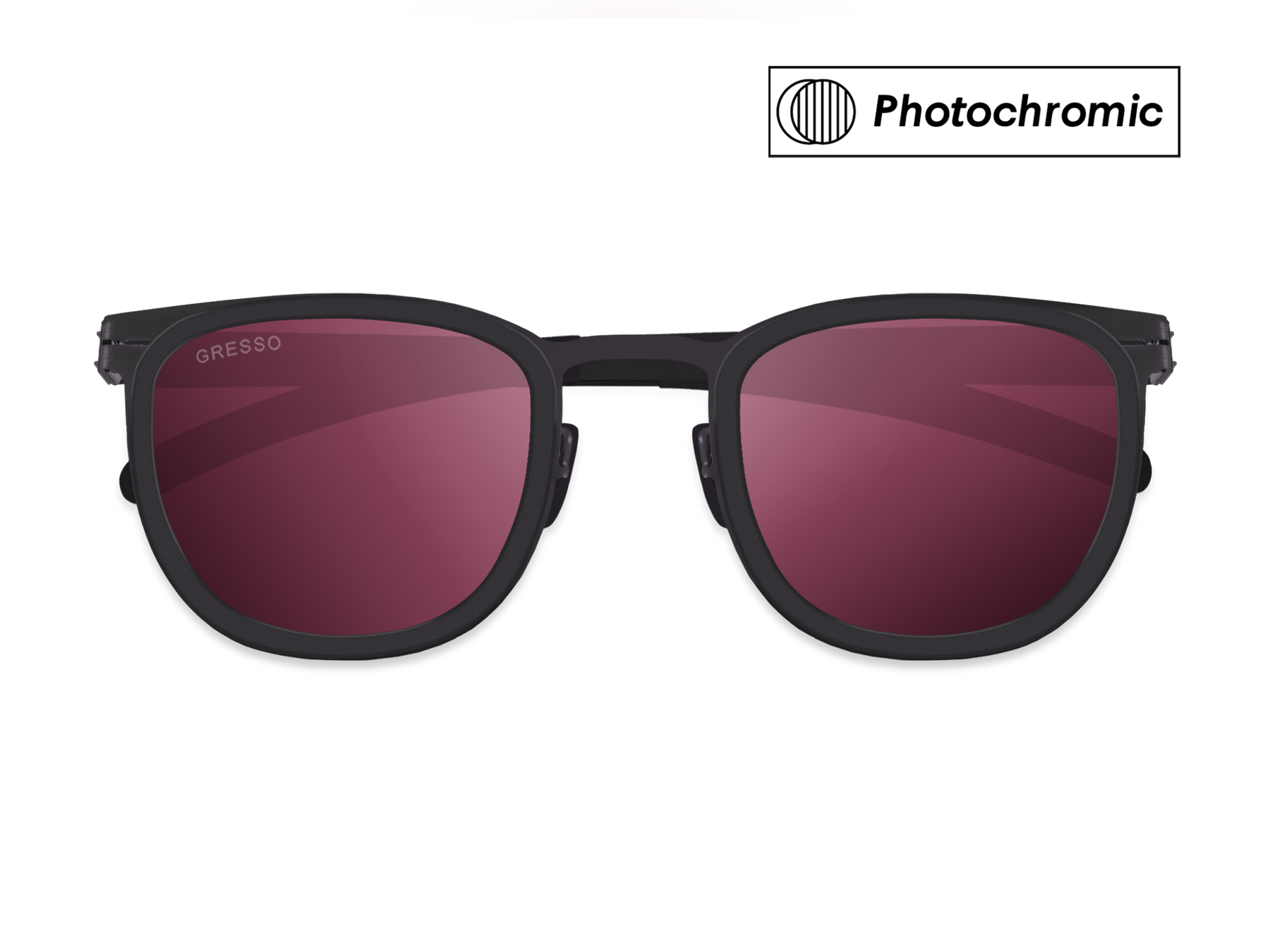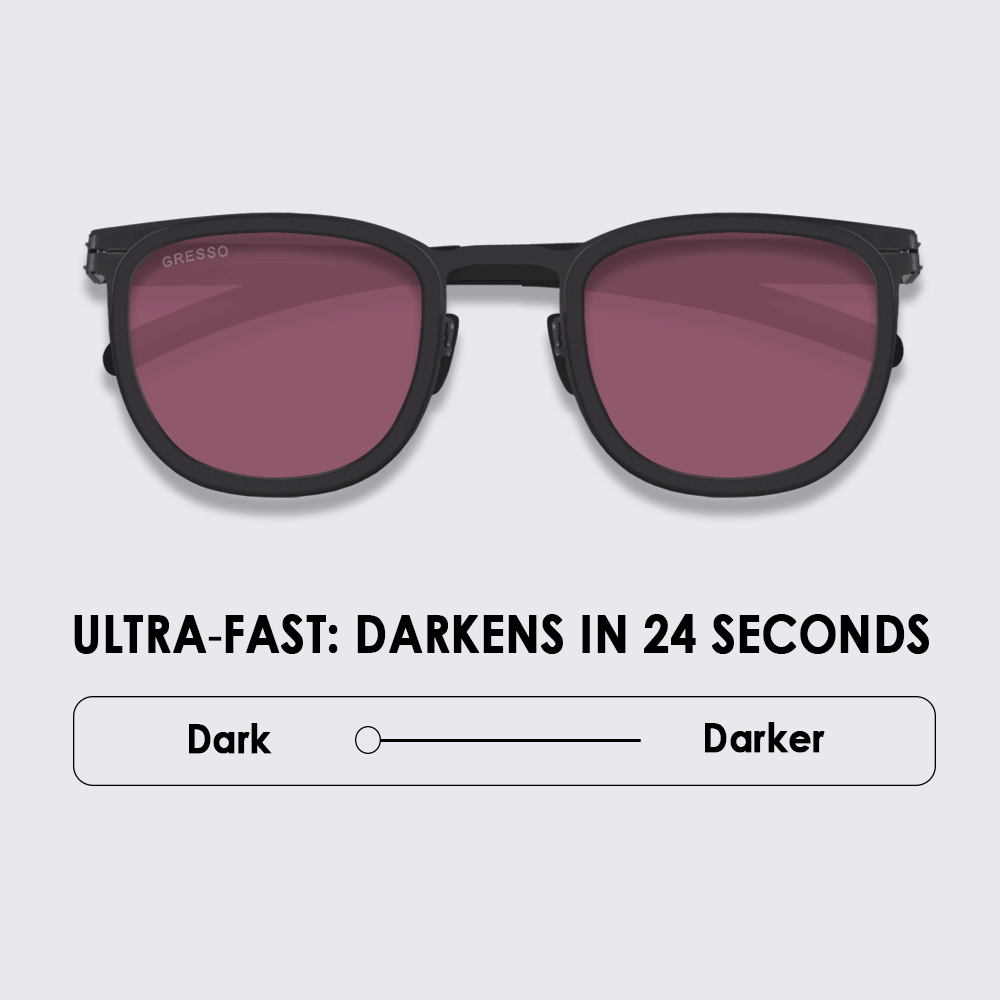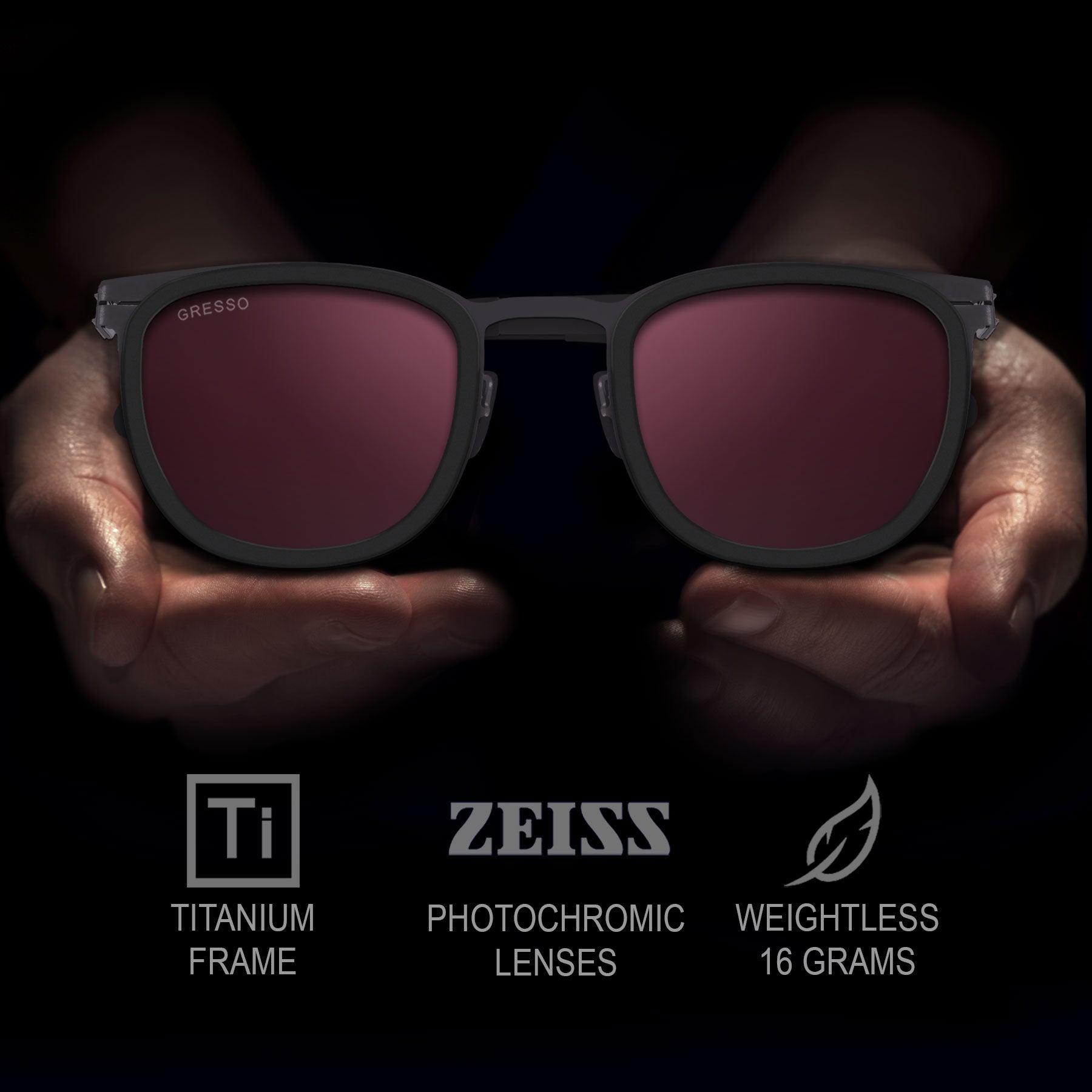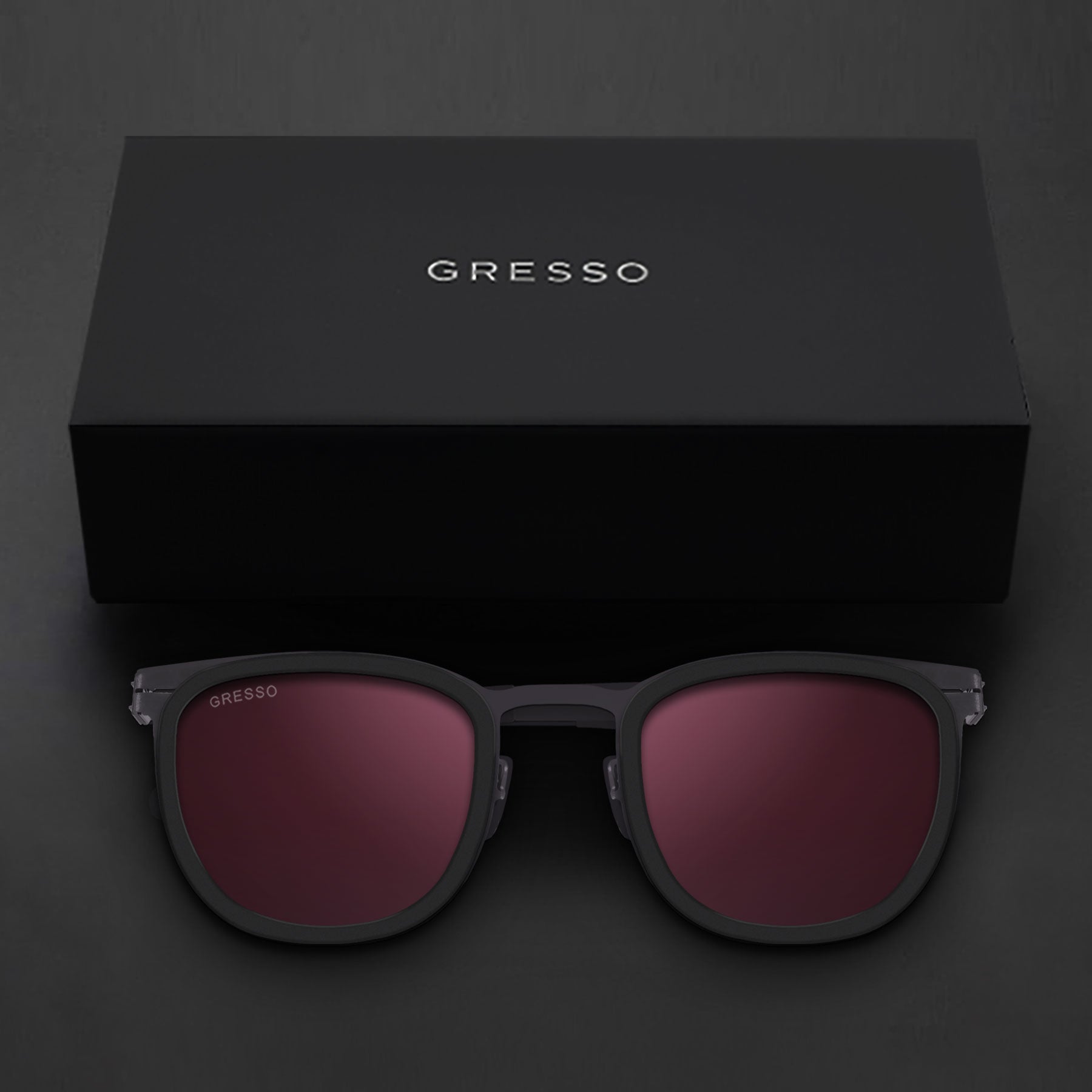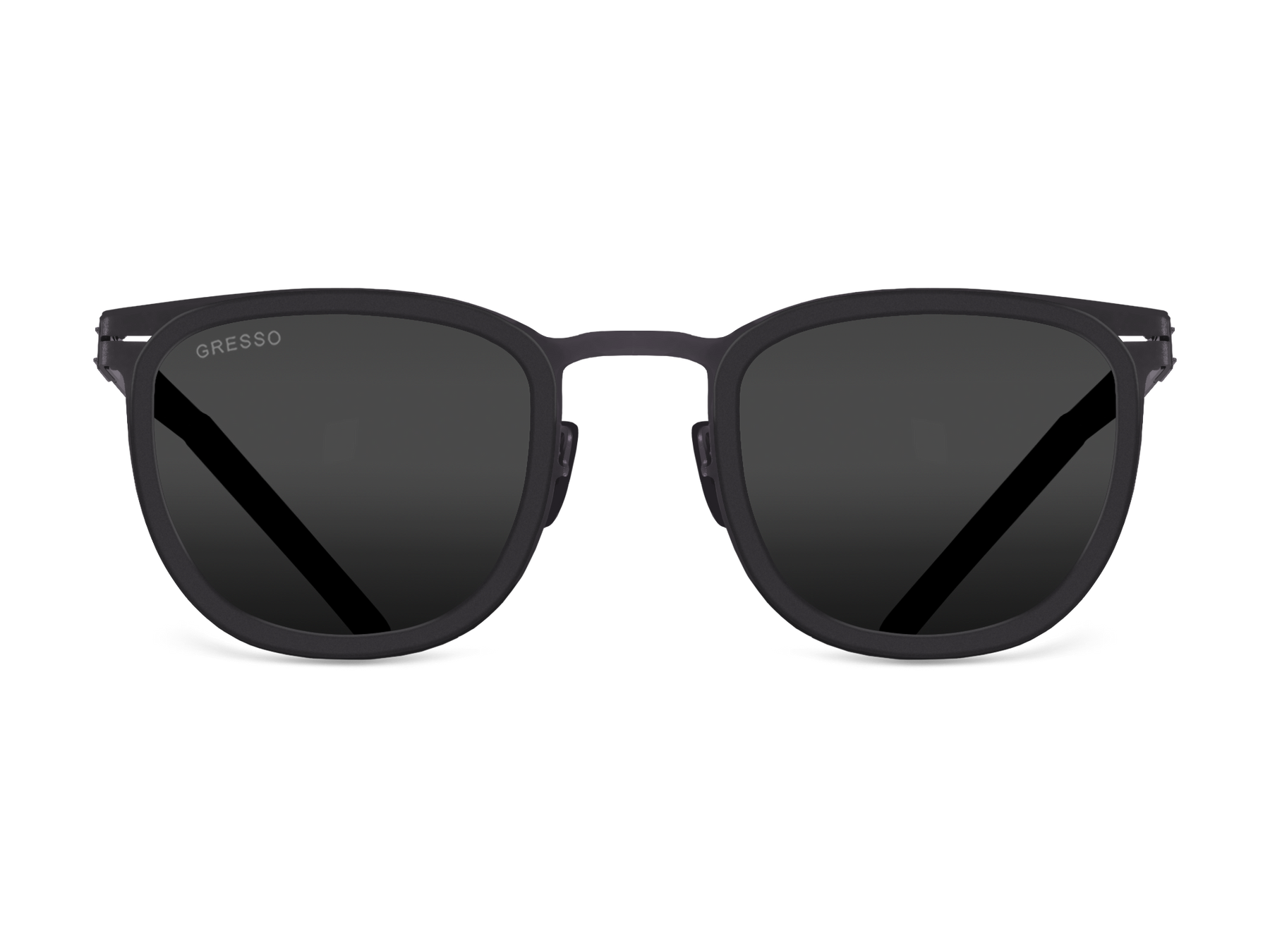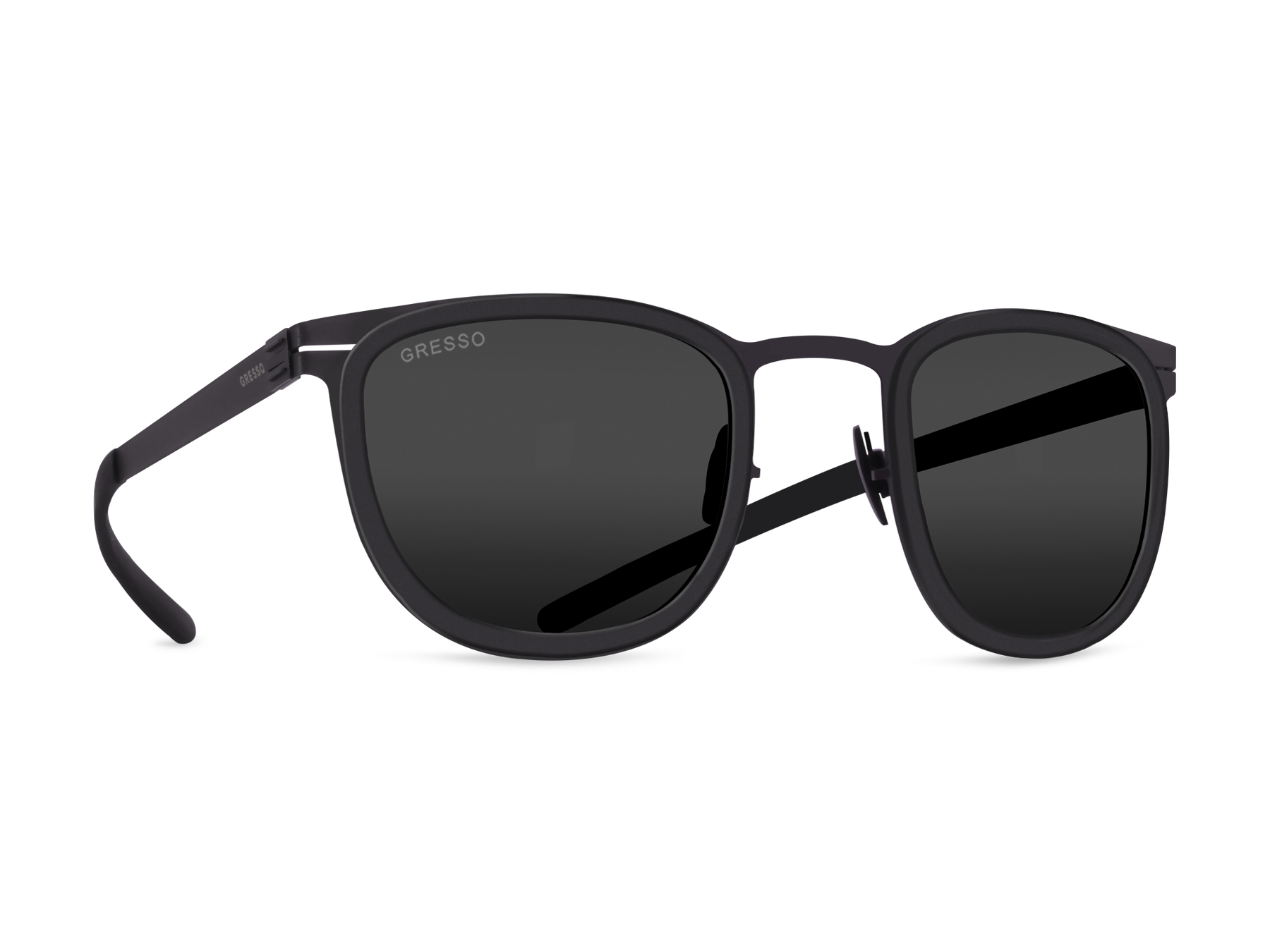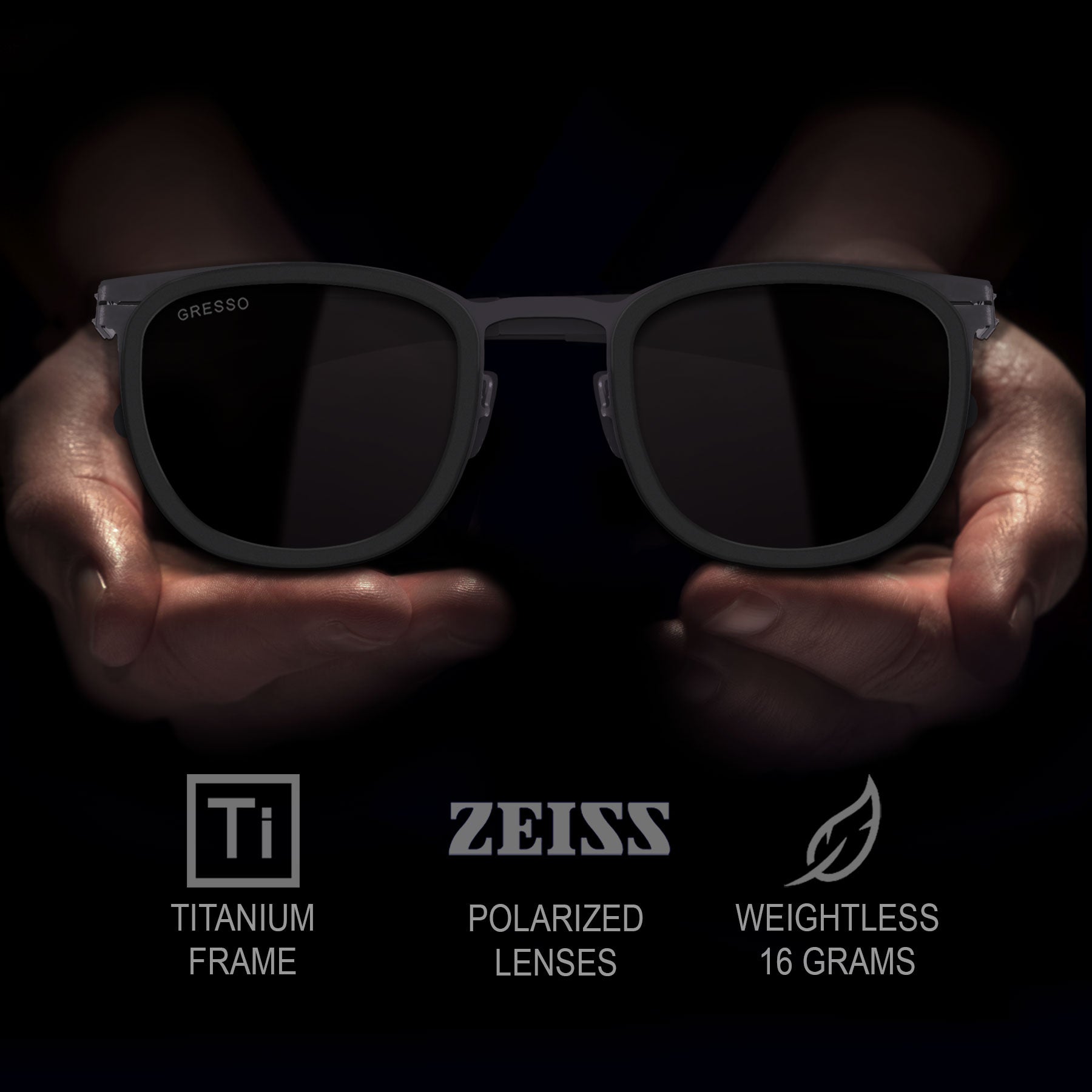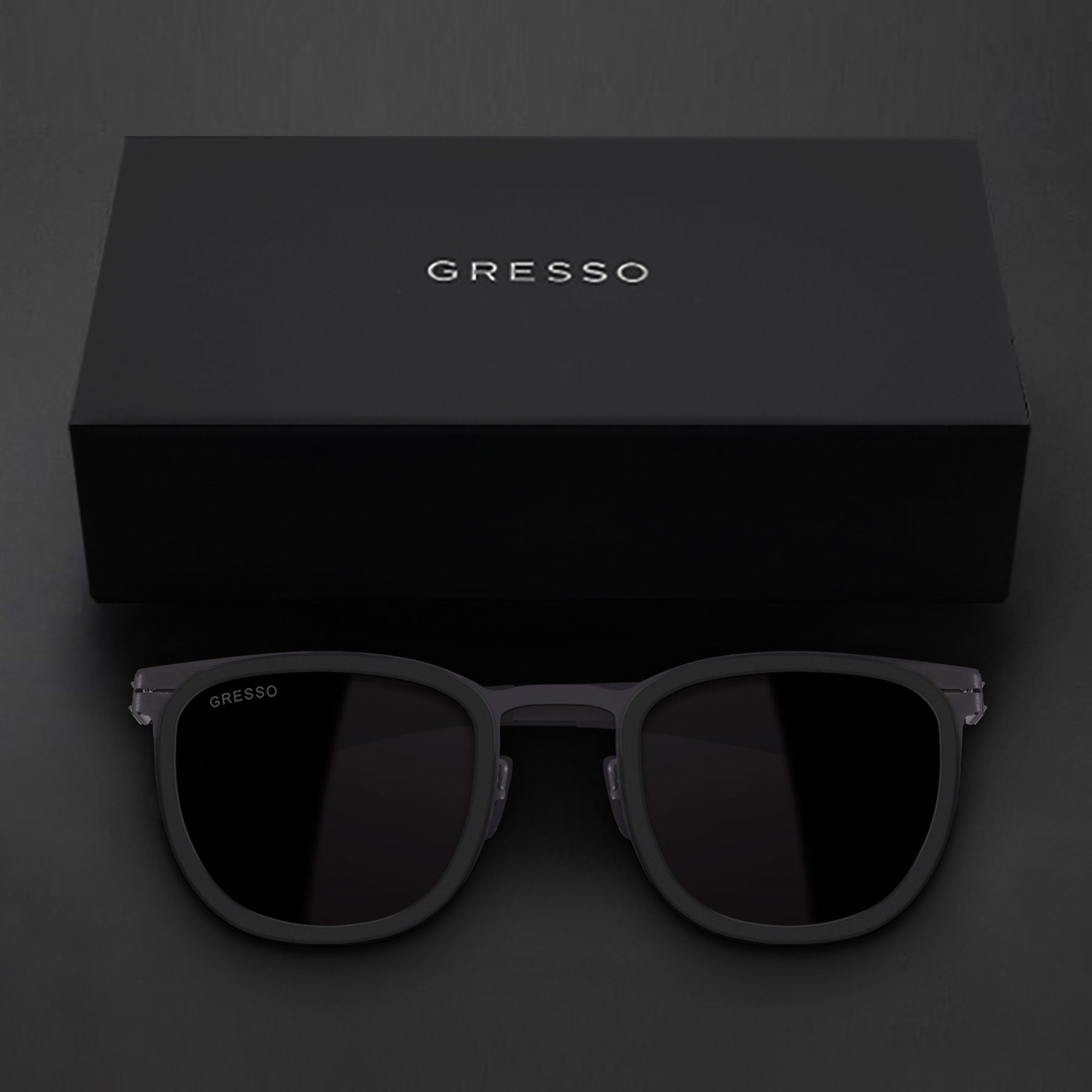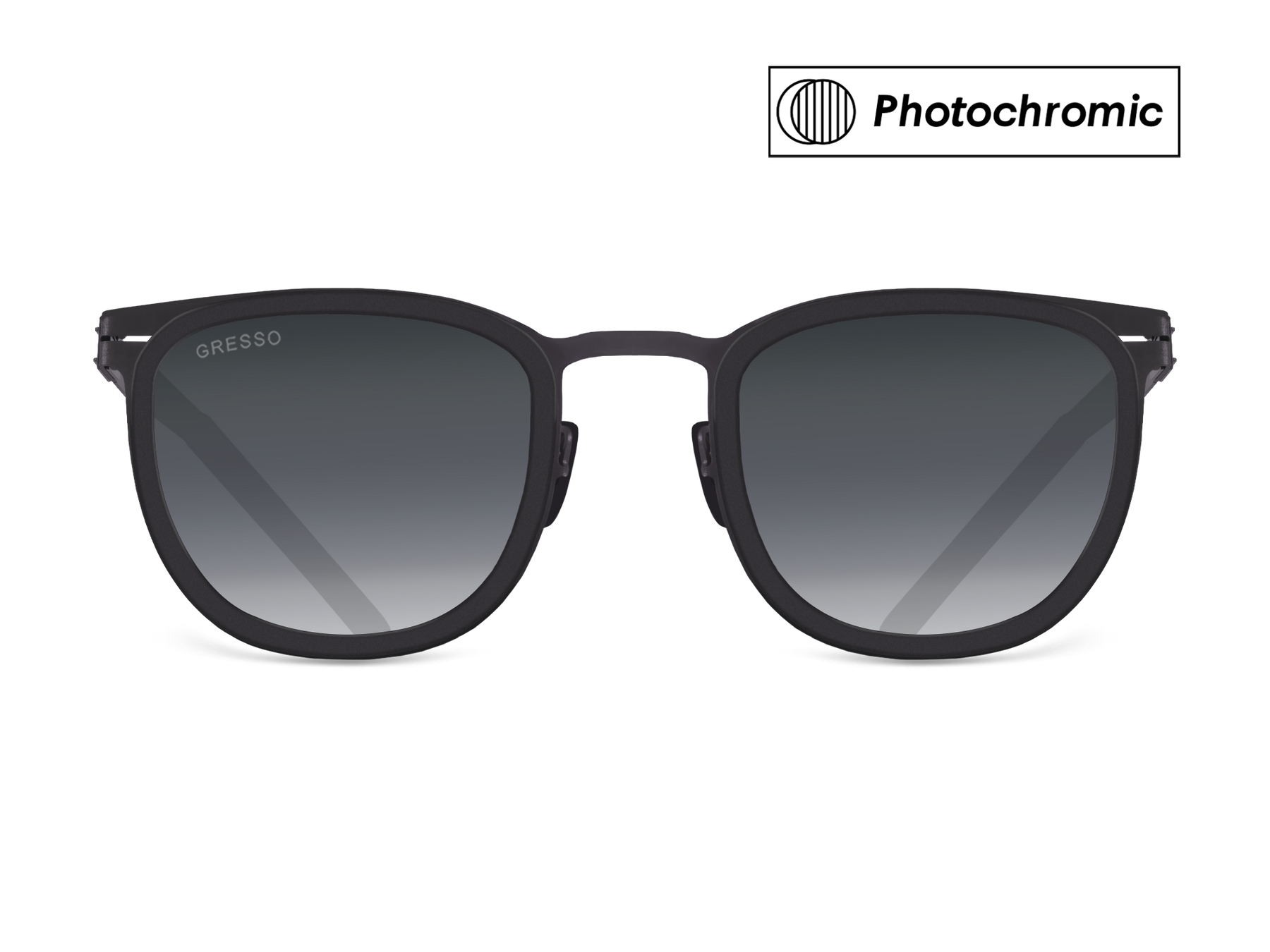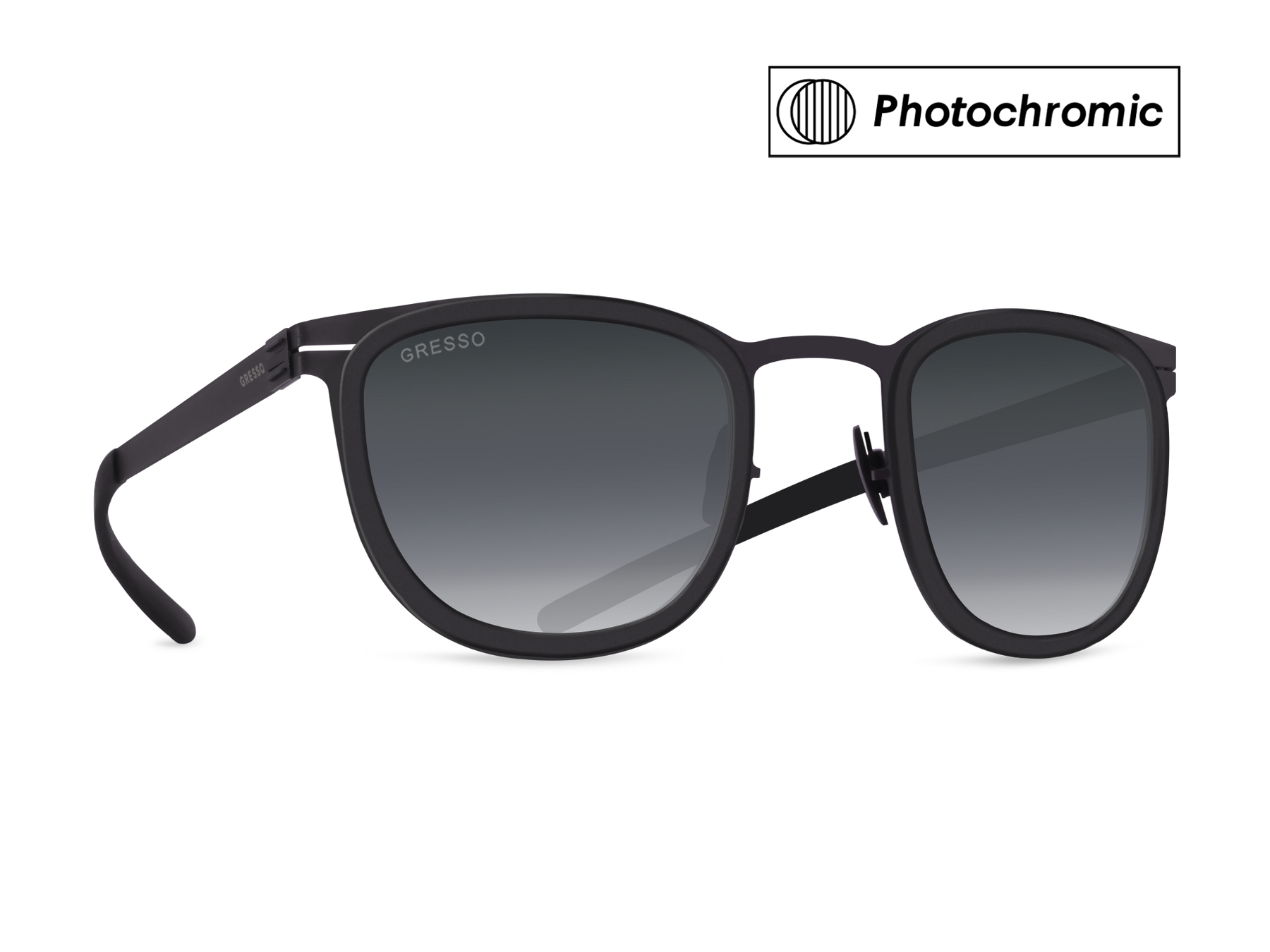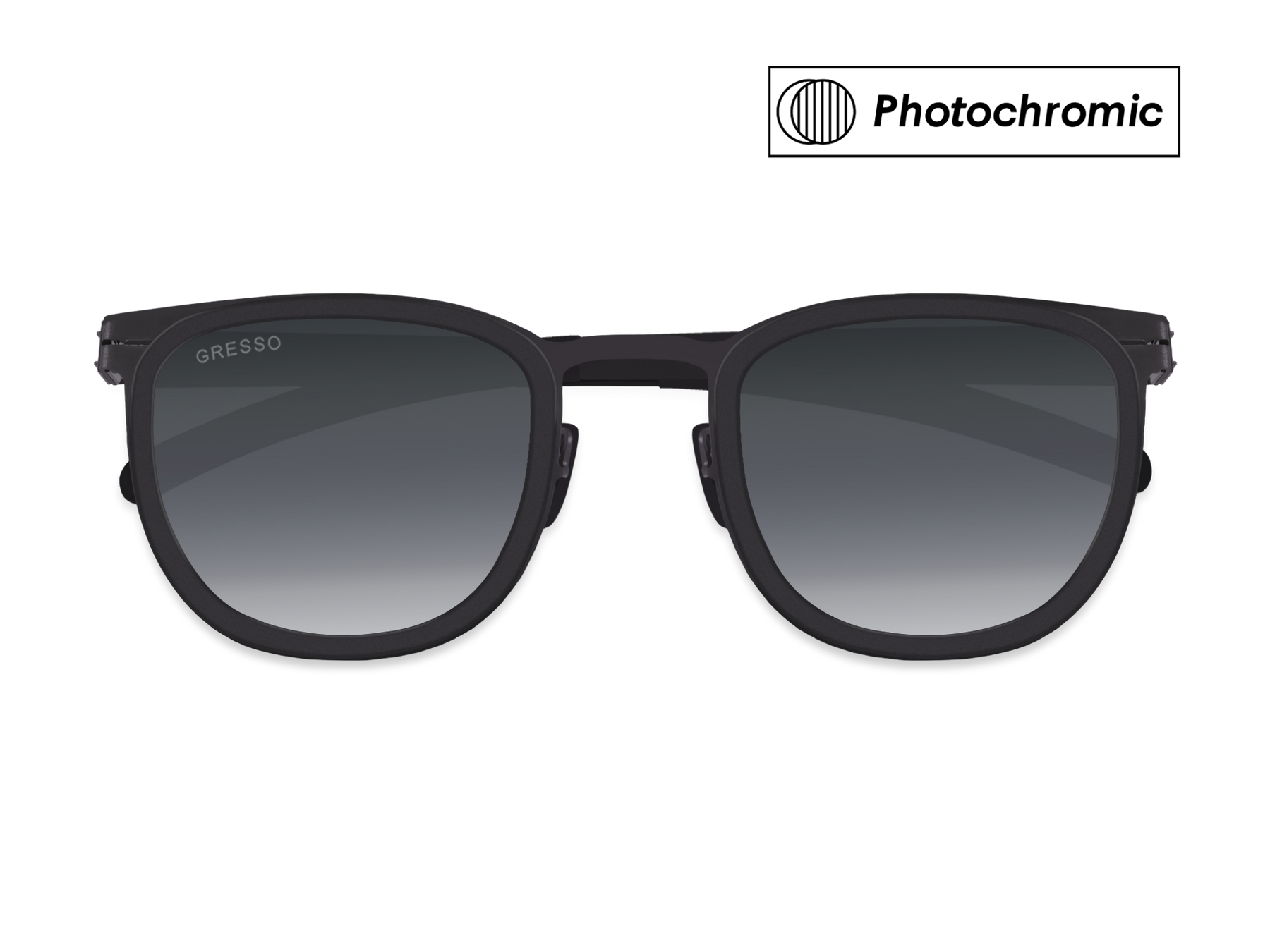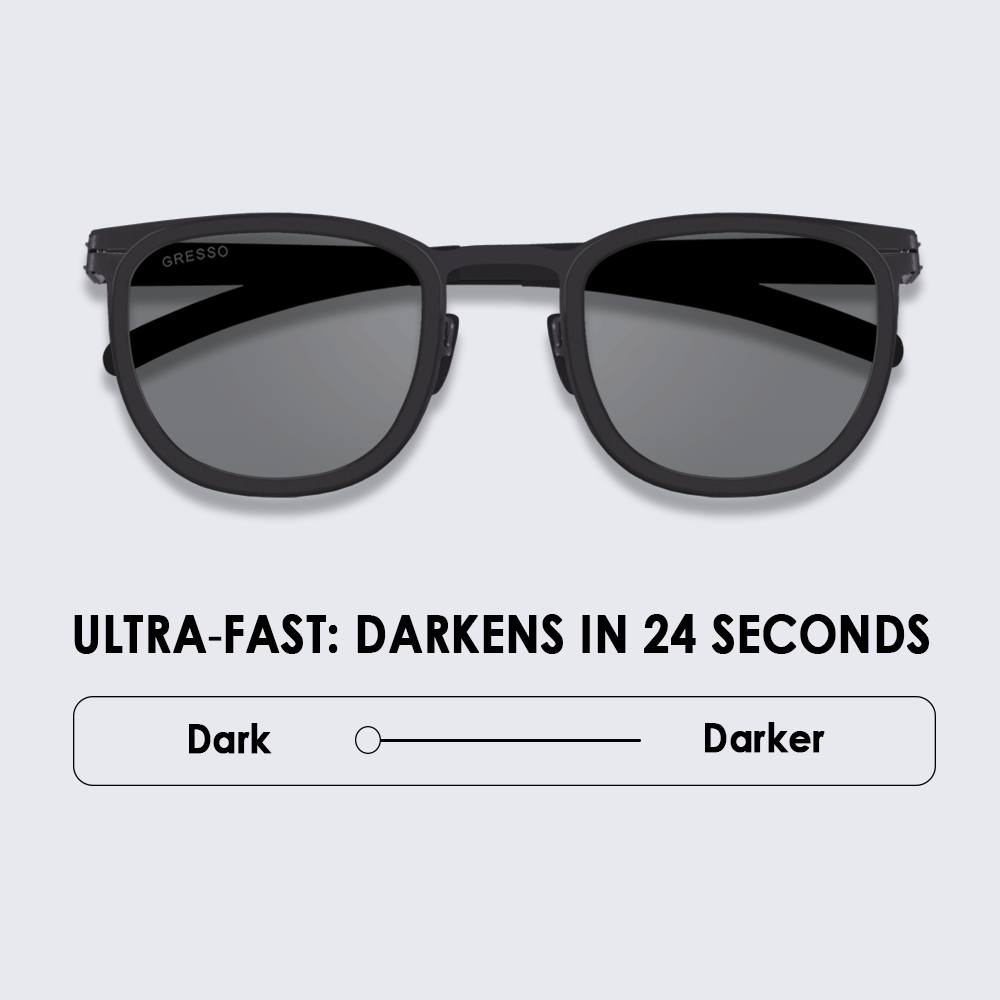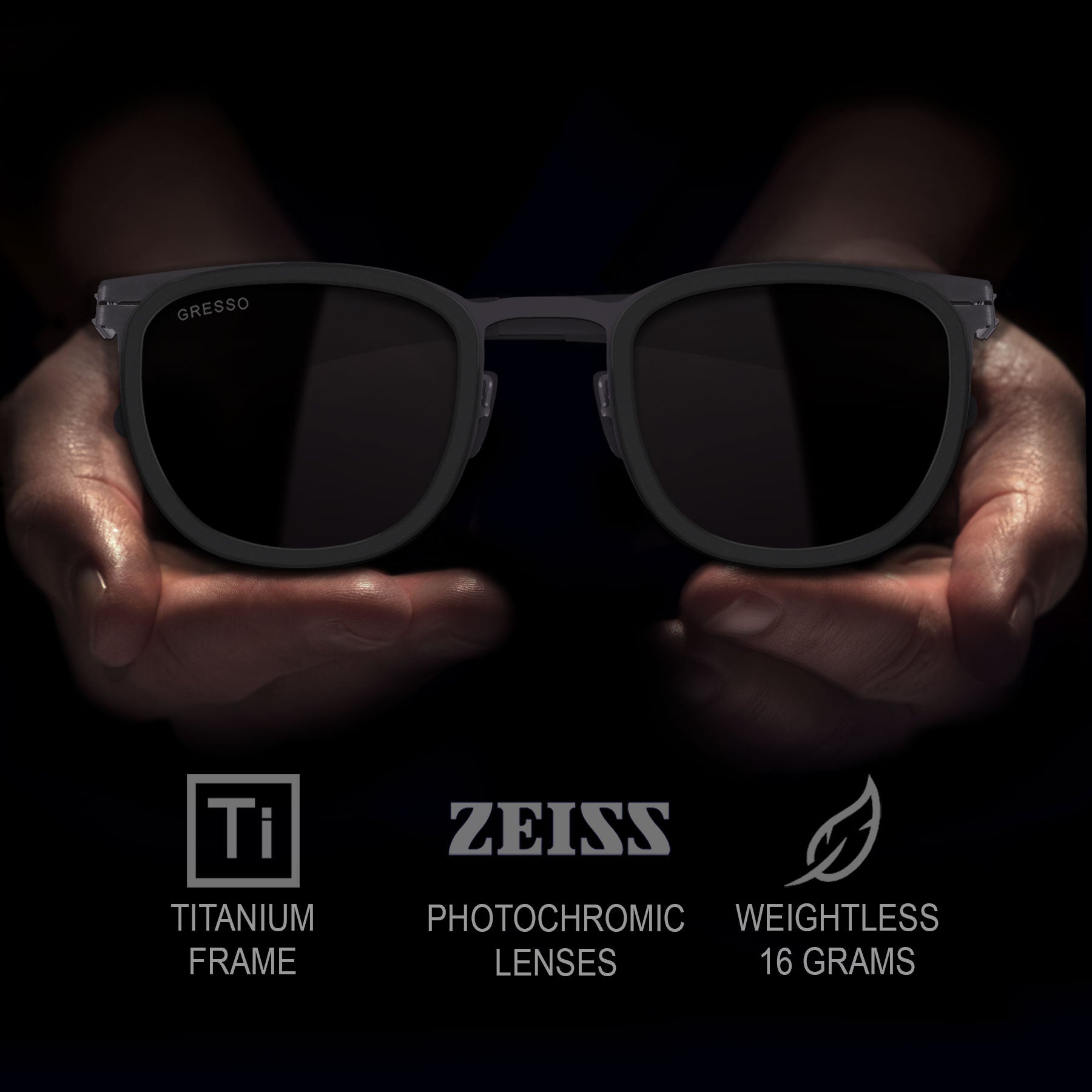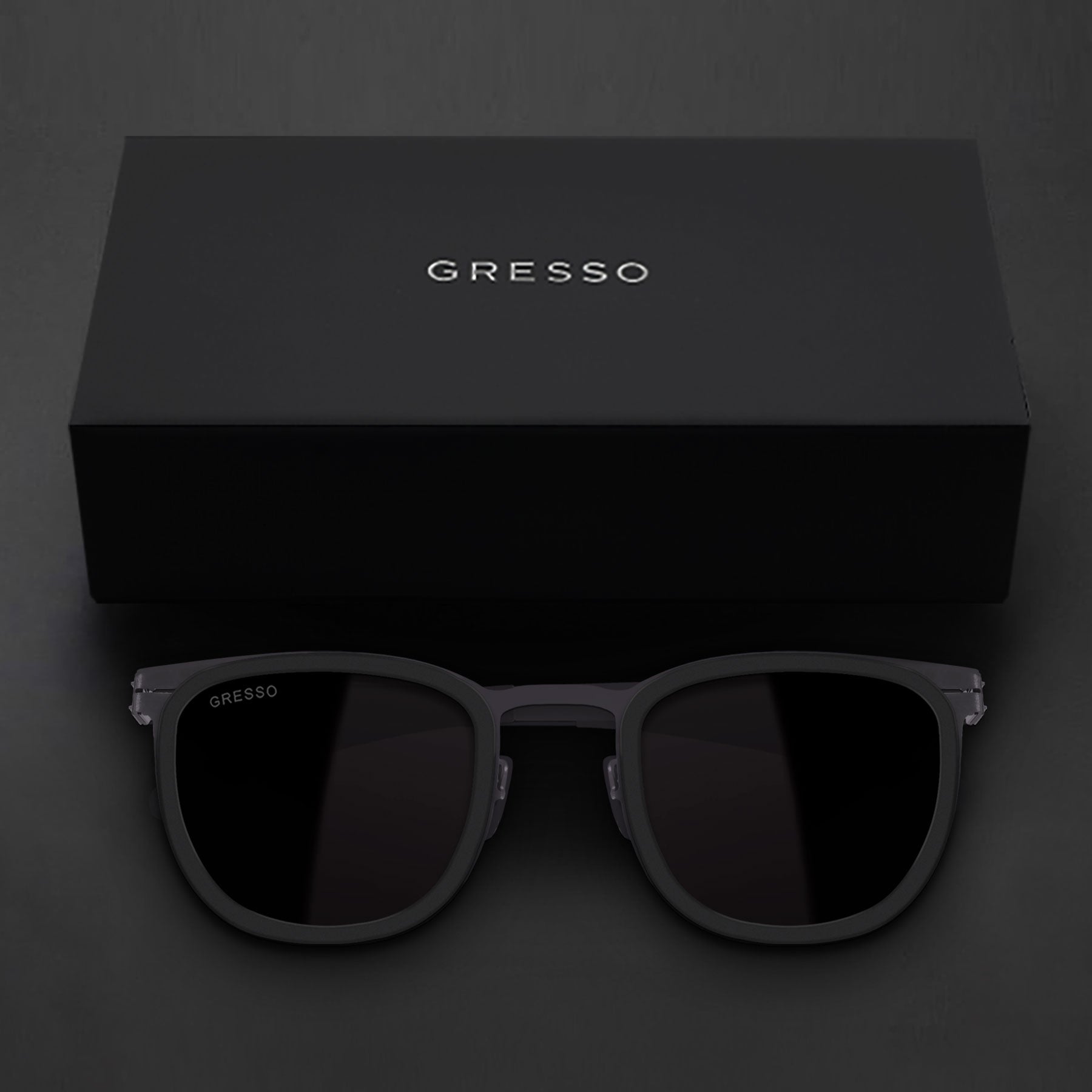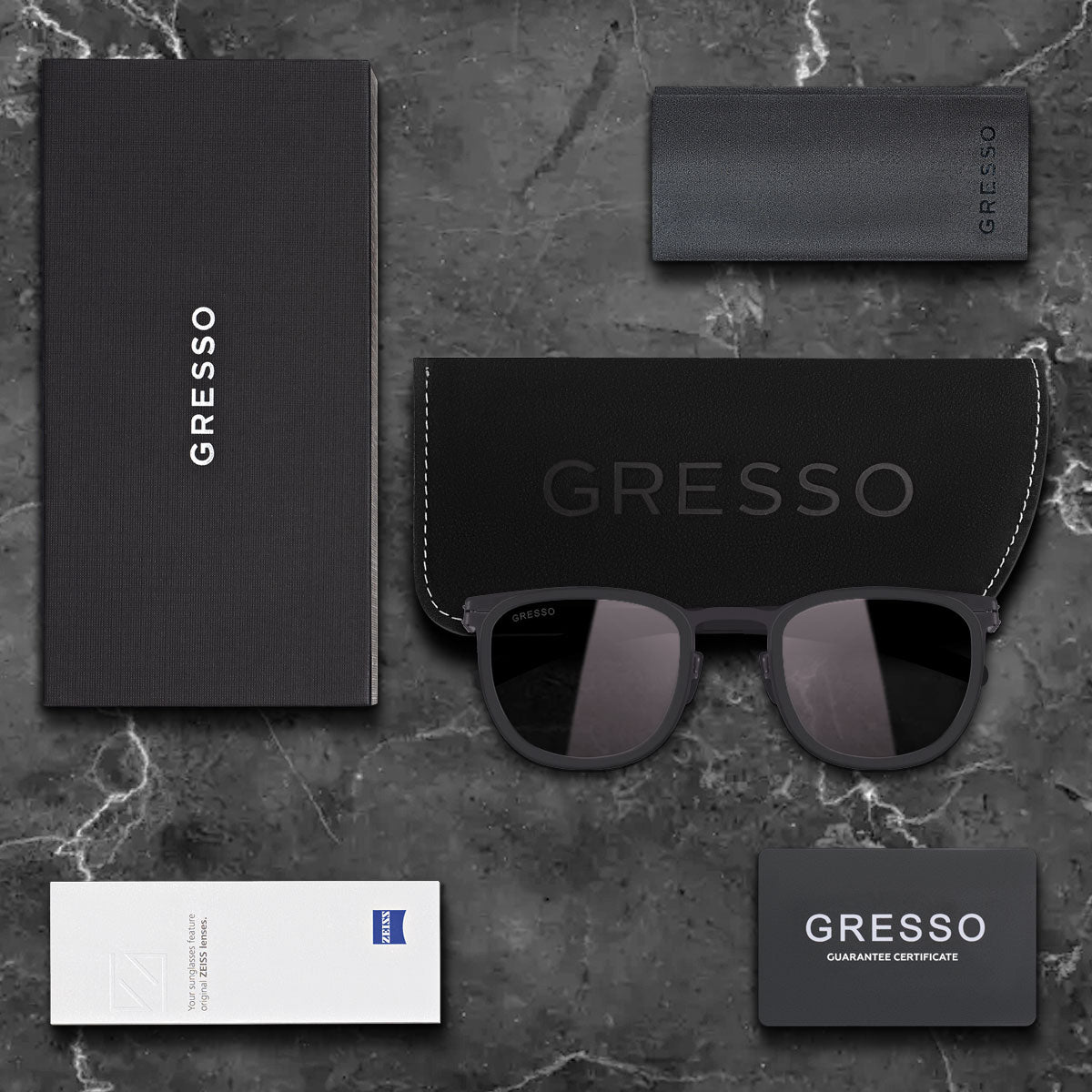 DOUGLASS / TITANIUM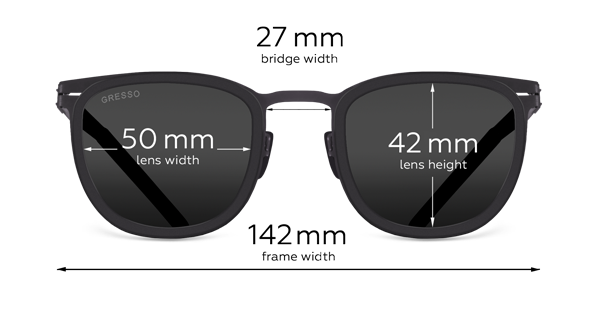 ULTRALIGHT TITANIUM EYEWEAR
Designed to feel like wearing nothing at all
AS LIGHT AS 16.0 GRAMS
WE INVESTED IN THE FEATURES THAT MATTER:
● Highest quality Japanese titanium
● Weightless. 3x lighter than regular glasses
● Ultralight one-piece titanium frame
● Legendary ZEISS lenses. 100% UV protection
● Patented screwless hinge system
● Ultrasoft, adaptive silicone nose pads
● Hypoallegenic silicone temple tips
OVER 20 YEARS OF INNOVATION. SINCE 1999

GRESSO is an independent eyewear company. We design all our glasses in Miami and produce them in our very own factory.
We have been working with titanium for more than 20 years and over this time we have learned all the secrets of shaping it, as well as the skills and techniques for enhancing every single one of its properties. 
Laser-cut from the premium quality Japanese titanium, each frame weighs as little as 4.5 grams and combines amazing strength, lightness and comfort.
US ORDERS: Free complimentary shipping and returns on all U.S. orders. GRESSO will gladly accept returns for any order within 30 calendar days of delivery. The item(s) must have been purchased directly from GRESSO.COM and be unused and free of all damage. All original packaging must be intact.
INTERNATIONAL ORDERS: Free complimentary shipping on all international orders. We include the cost of taxes and duties in your order, so you won't need to pay any additional fees. GRESSO will gladly accept returns for any order within 30 calendar days of delivery. The item(s) must have been purchased directly from GRESSO.COM and be unused and free of all damage. All original packaging must be intact.
10-YEAR WARRANTY
We feel that purchasing a pair of GRESSO sunglasses is the beginning of a lifelong relationship. Our frames are some of the strongest in the world, that's why we promise to repair or replace any broken frame. That means that GRESSO, at its option, will repair or replace any broken frame throughout the lifetime of the product. GRESSO warranty program does not cover scratched lenses and any damage caused by general wear, abuse or mishandling. 
The engineers at GRESSO have pushed the possibilities of titanium to new heights by creating what is probably the lightest and the most comfortable eyewear collection in the world.
GRESSO sunglasses are by far the lightest pair I've ever worn, and they just might be the most comfortable, making them perfect for driving. And it's the nylon ZEISS lenses, providing stellar optics and 100% UV protection, that are the real heroes here.
Using Japanese Beta-Titanium, GRESSO frames are the state-of-the-art in terms of light weight and technical content.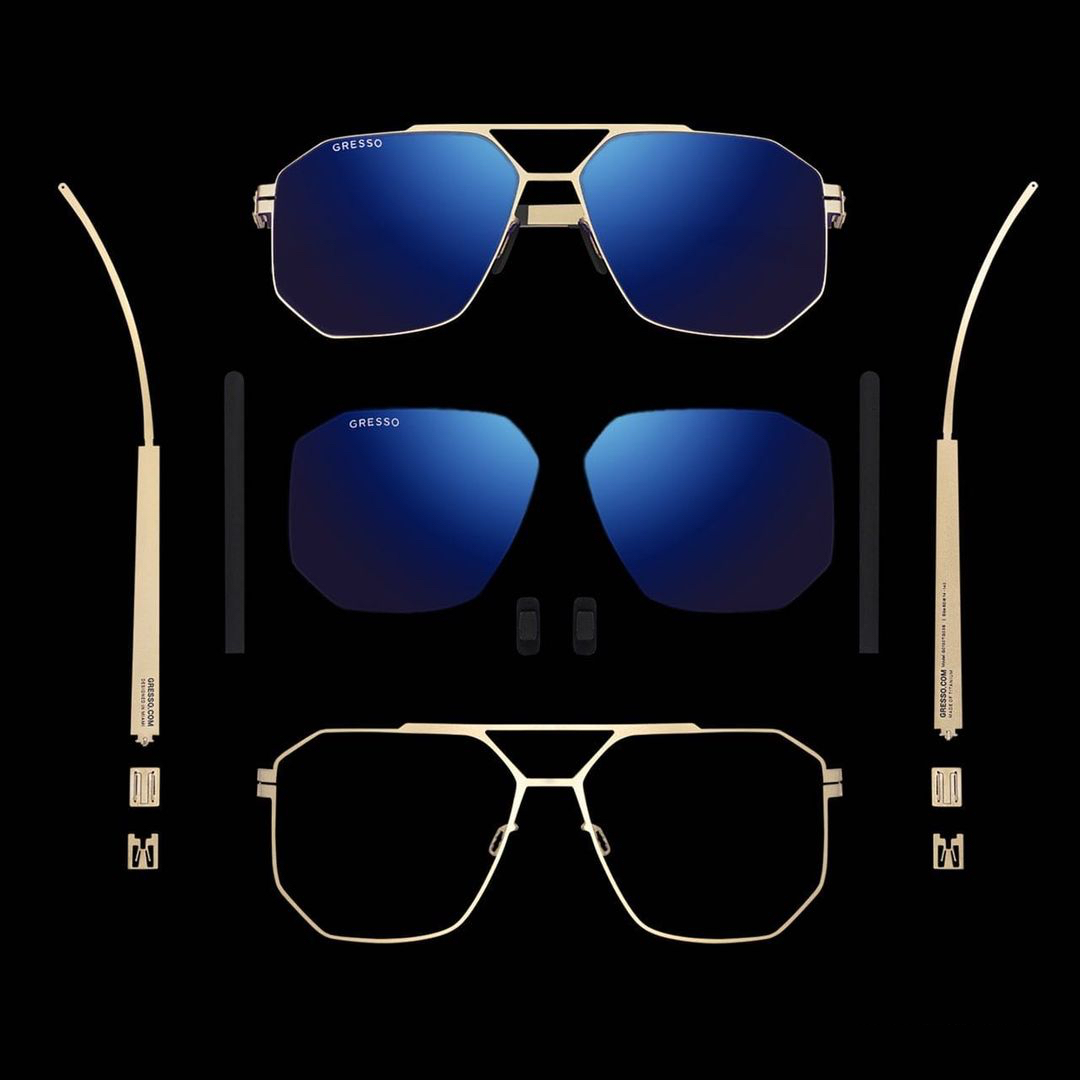 Titanium Frame
Titanium is truly a luxury eyewear material. GRESSO uses one of the highest grades of Japanese Beta-Titanium, which is ultra-lightweight, flexible, durable, hypoallergenic, and non-corrosive.
Laser cut from a single piece of titanium, GRESSO frames are more than just beautiful, they are lightweight, strong and are scientifically engineered and ergonomically designed for the best fit, incorporating a revolutionary one-piece titanium frame, screwless hinge system and adaptive nosepads.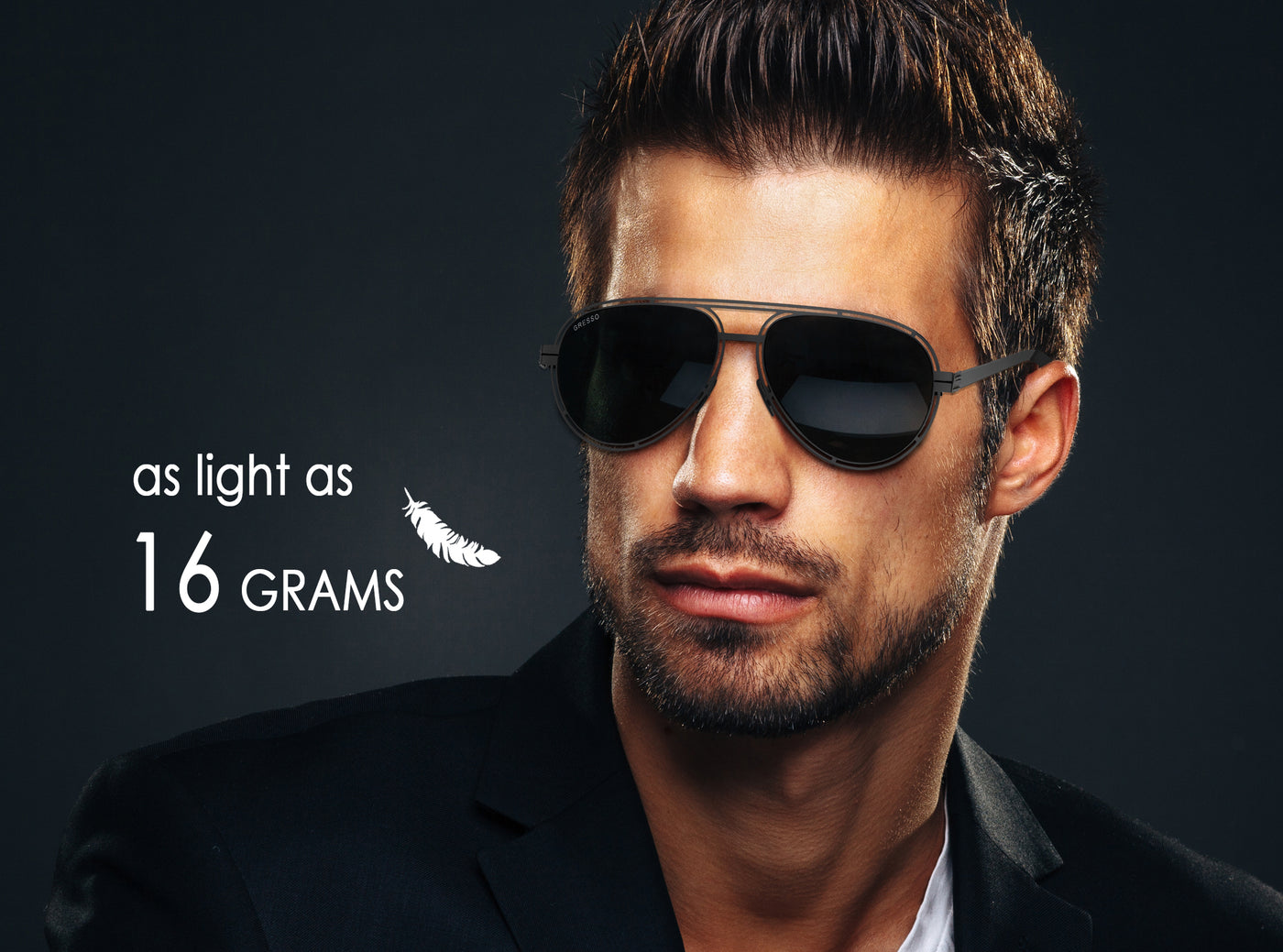 A New Level of Lightness
Lightness is the ultimate luxury. The GRESSO's pursuit of near weightlessness results in elegant ultra-lightweight (as light as 16 grams. 3x lighter than regular glasses) titanium sunglasses that are extraordinarily comfortable and make you feel like you're wearing nothing at all.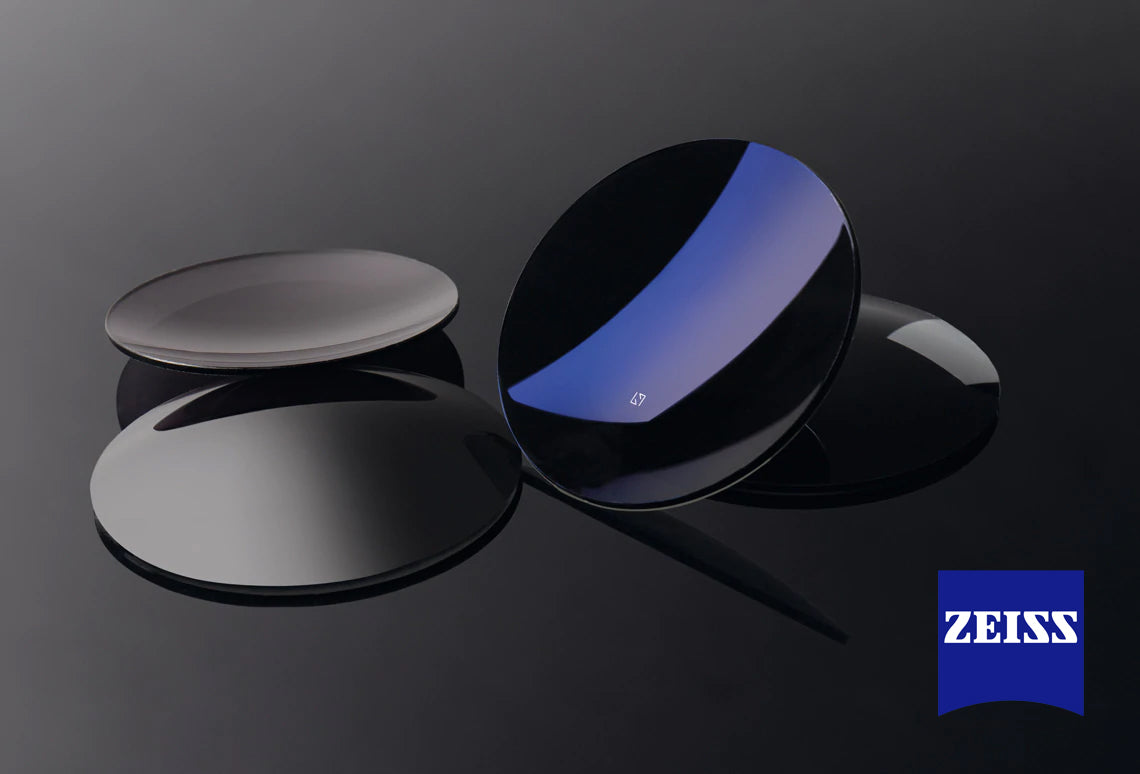 The Legendary ZEISS Lenses
HIGH CLARITY FOR HIGH DEFINITION VISION:
• ZEISS lenses guarantee no chromatic distortion and a vision in high definition.
• ZEISS lenses provide exceptional clarity, producing sharper vision in comparison to plastic materials (so-called organic).
• As proof, all cameras, microscopes and telescopes that require the best optical precision are all equipped with ZEISS lenses.
100% PROTECTION AGAINST UV (UVA, UVB, & UVC)
• The purest sun lens quality ever created. ZEISS lenses guarantee the highest levels of Protection, Precision and Comfort.
* The Z logo engraved in every lens lives as proof of authenticity of ZEISS heritage and precision.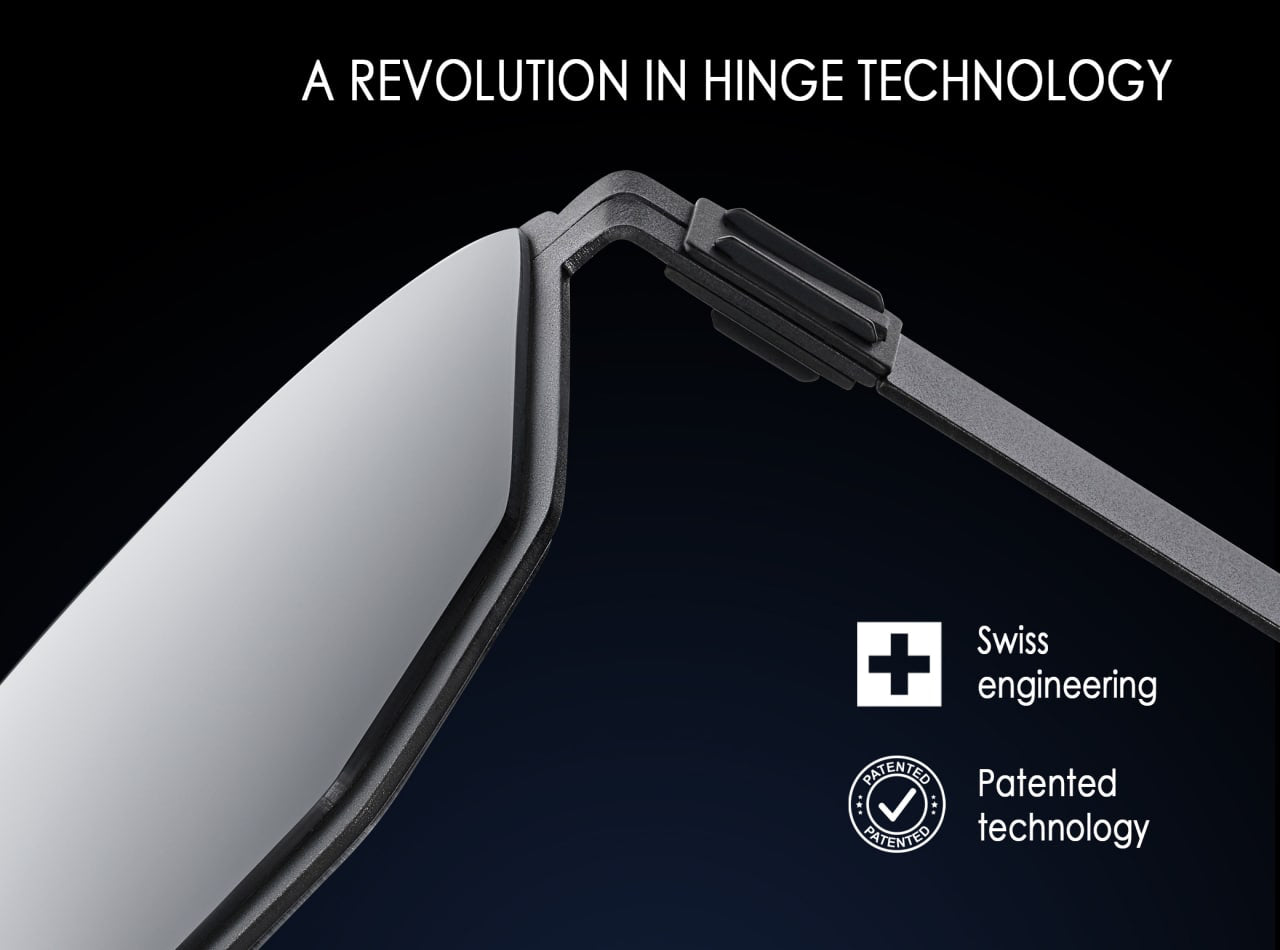 Patented Screwless Hinge System
Designed without screws, rivets or welded parts, the hinge is a revolution in itself. You can always tell a pair of GRESSO glasses by our signature titanium hinge. Beautiful engineering at its best.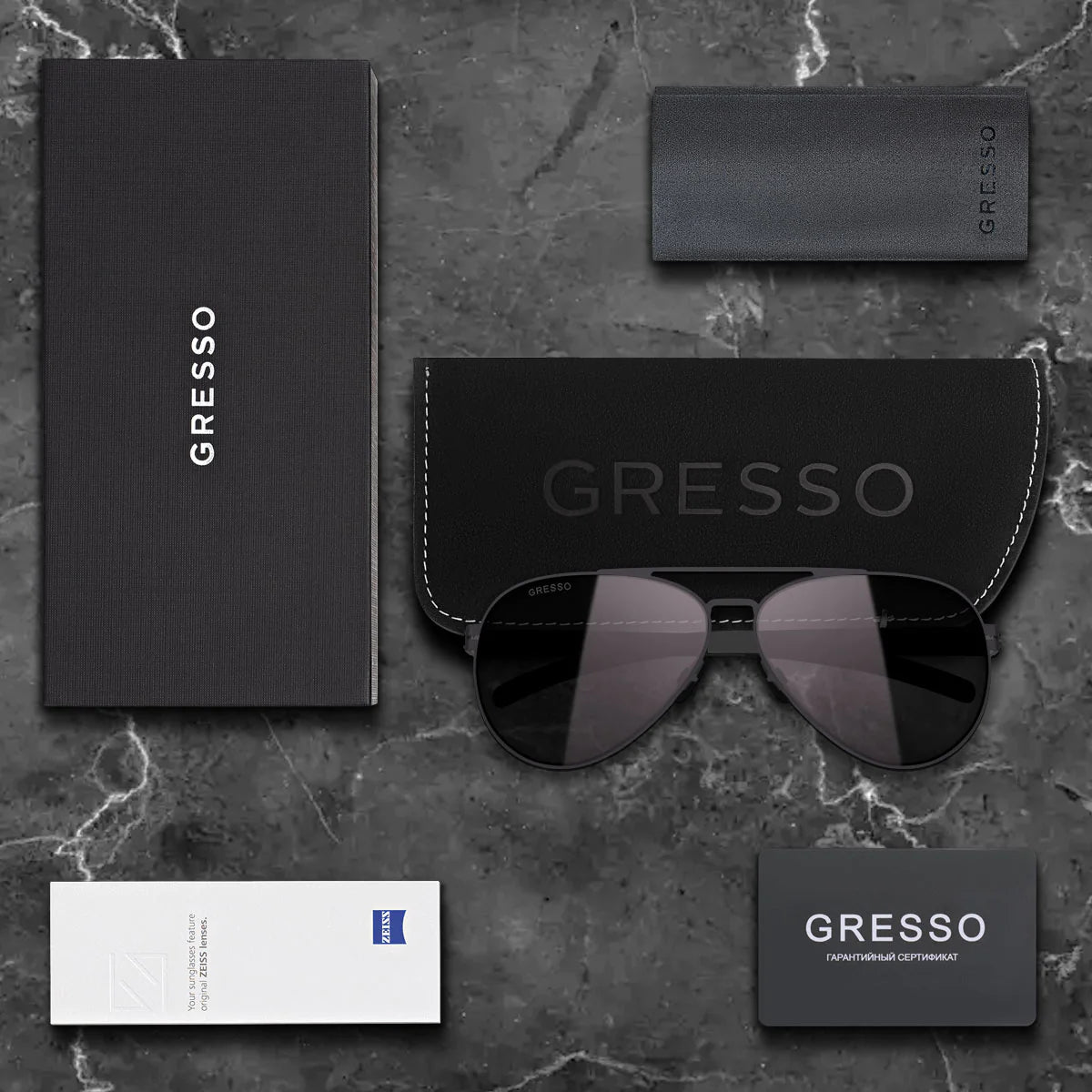 IN EVERY PACKAGE
Handcrafted GRESSO Eyewear Frame
Magnetic GRESSO Box
Microfiber Lens Cleaning Cloth
GRESSO Eyewear Case
Warranty Card
ZEISS Authenticity Card
Over 25 Years of Innovation. Since 1999.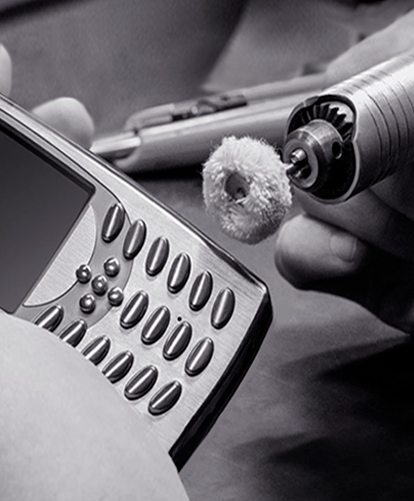 The Beginning
GRESSO starts out as an engineering company and manufacturer of luxury mobile phones and accessories made of titanium and 18K gold. Meticulously engineered and handcrafted to perform at the highest quality, GRESSO mobile phones shortly gain worldwide recognition and enter Forbes' Top-10 of the world's most luxury phones.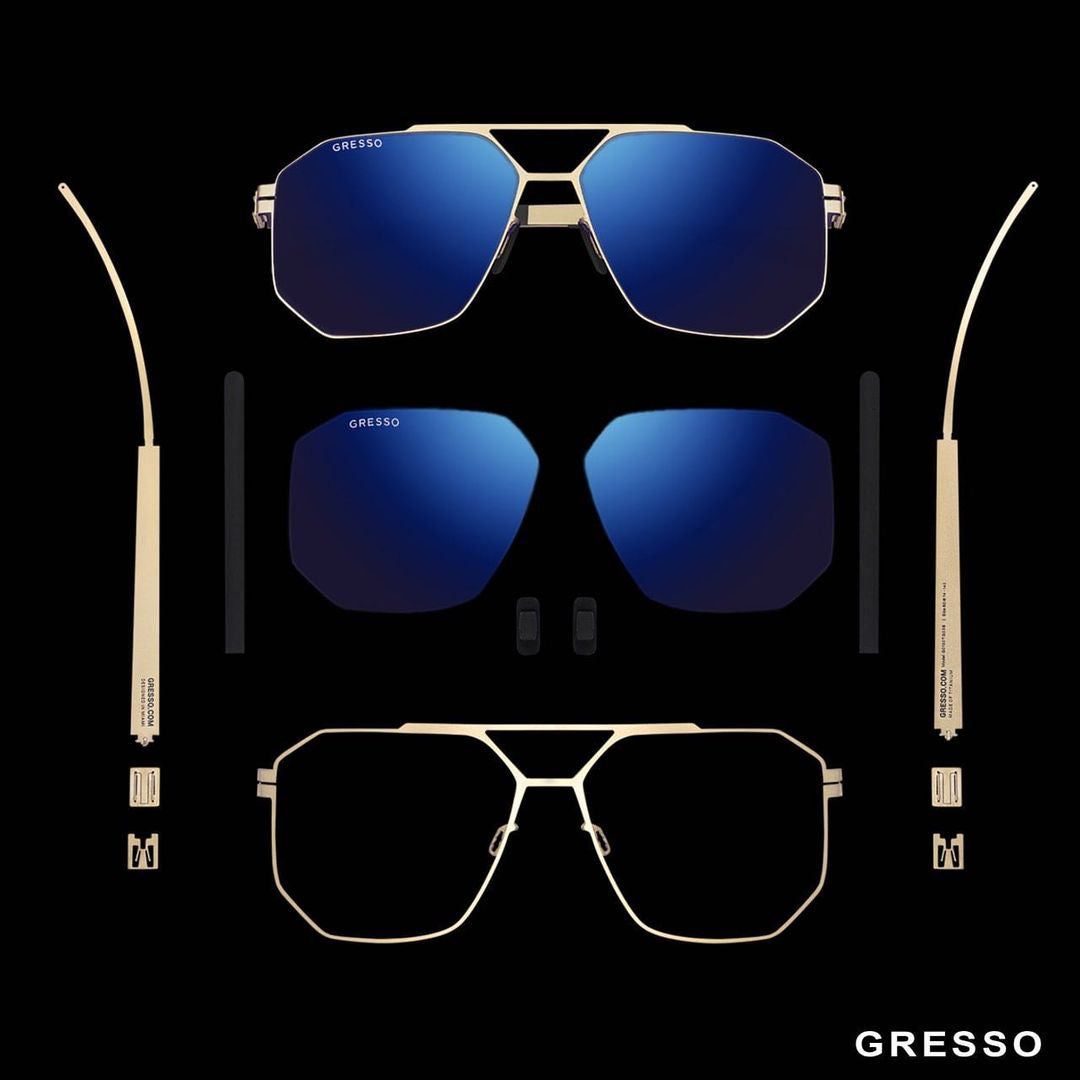 After 20 Years of Experience
In 2019, after 3 years of hard work and research, GRESSO develops a unique eyewear manufacturing technology and releases its first ever collection of titanium sunglasses weighing only 16 grams.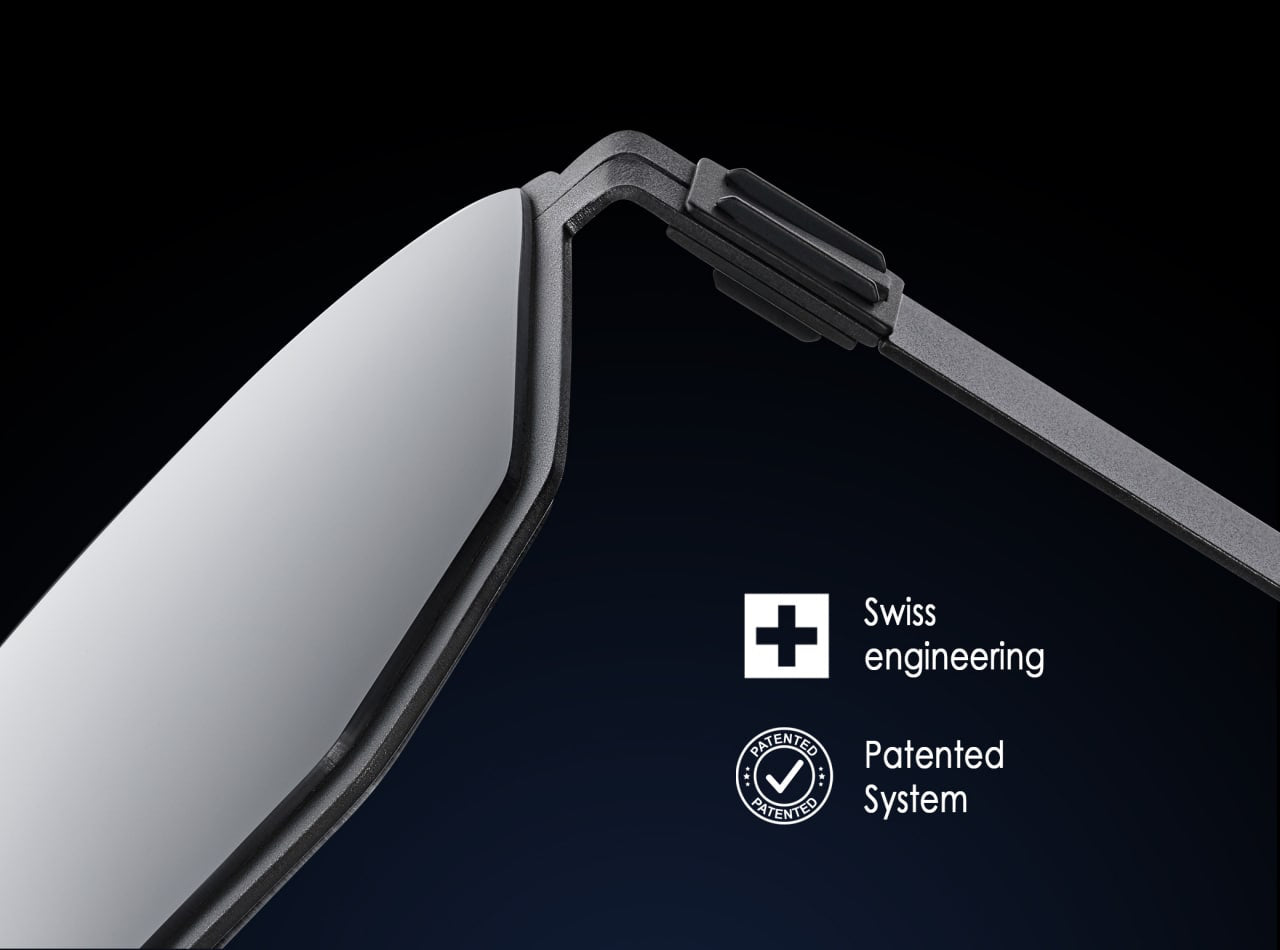 An Engineering Milestone
GRESSO obtains 3 patents on the innovative "no screws" technology. Meanwhile, GRESSO eyewear receives regular attention from such top publications as Forbes, Esquire, Robb Report, Wall Street Journal and others.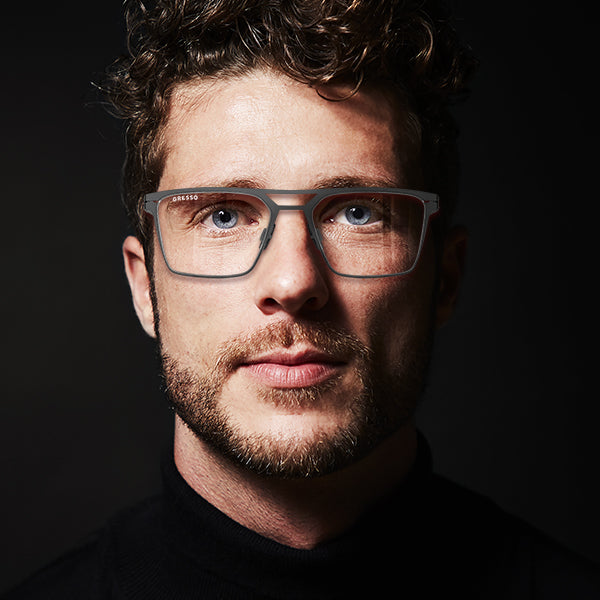 Driven by Innovation
GRESSO rests on the twin pillars of intelligent design and honest luxury. In every area — looks, materials, finishes and functionality —we strive to deliver the type of quality and design that our customers are searching for.